Lens allows you to view your discovery data from many perspectives. For instance you can see end-users grouped by department and understand exactly what versions of operating systems is being used across your business.
This allows project teams to efficiently plan their time to carry out tasks, but also increases the confidence and strategy of the project as well, because you have full visibility prior to embarking on any change.
Benefits of an organized overview of users, departments and hardware include:
Increased visibility on core information during tasks such as Windows Migration or Windows Server Migration
Effective time management – as project management tools are built upon the discovery information
An up-to-date inventory that is always there when you need it
---
What Windows Server Migration Tools are available?
Depending on the customised Data Sources Enablement, icons can readily be clicked on from the main Data Warehouse. The following are some of the key insights that Lens can provide the following tools:
User Search + Overview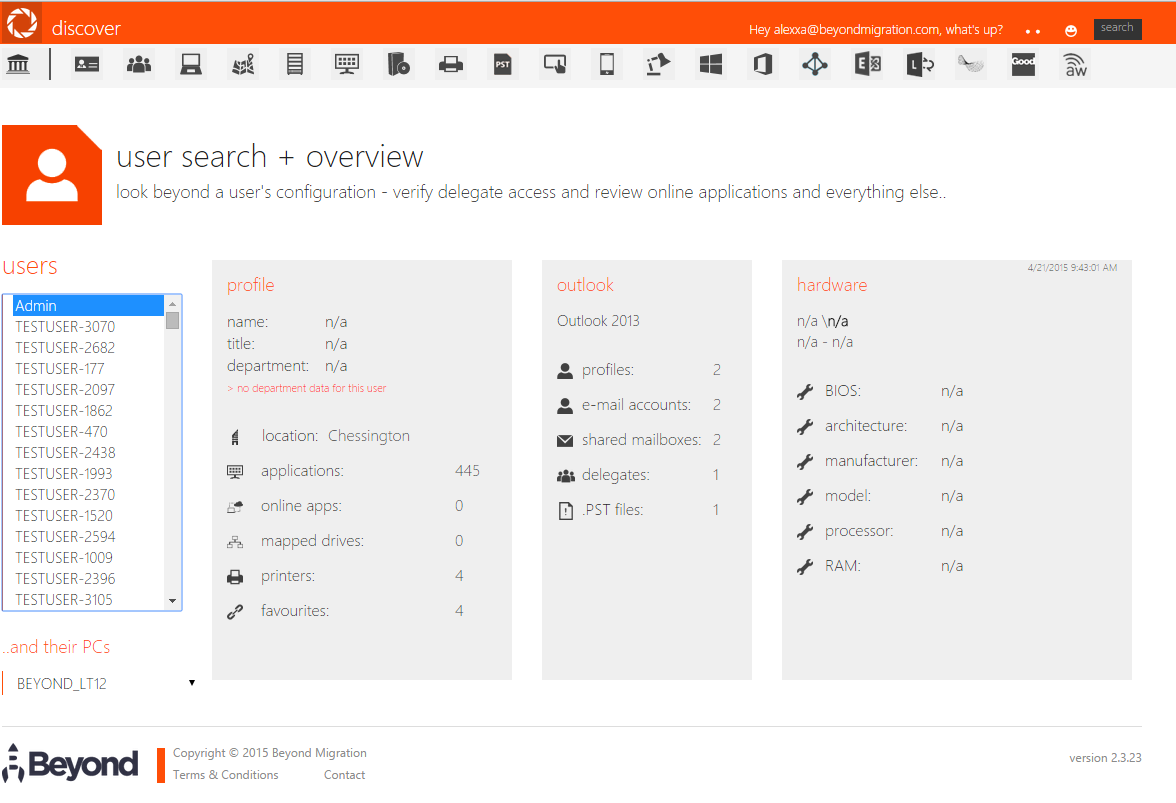 This page allows you to:
Look beyond a user's configuration to verify delegate access, and review online applications among other tasks.
Users name as well as their PCs. Information is displayed about the user including their name, title and department that they work in.
Location, applications, online applications, mapped drives, printers and Internet s are also displayed.
Outlook profiles, email accounts, shared mailboxes, delegates and .PST Files.
Hardware displayed including BIOS, Architecture, Manufacturer, Model, Processor and RAM.
You are also able to see profiles and hardware in use by specific users and PCs, allowing full visibility of your assets. This leads to the opportunity to review risk and potential to reduce costs during windows migration or windows server migration projects.
Department Synopsis
The Department Synopsis allows for the classification of different users into their specific department. This is particularly useful when it comes to moving departments as a whole which aids in a smooth and seamless windows migration project.
Determines:
Number of users, the number of PCs in the department, the shared/kiosk PCs,
Applications, online applications and shared mailboxes in that specific department.
There is also a category for users who have not been specified into a department.
Hardware/Overview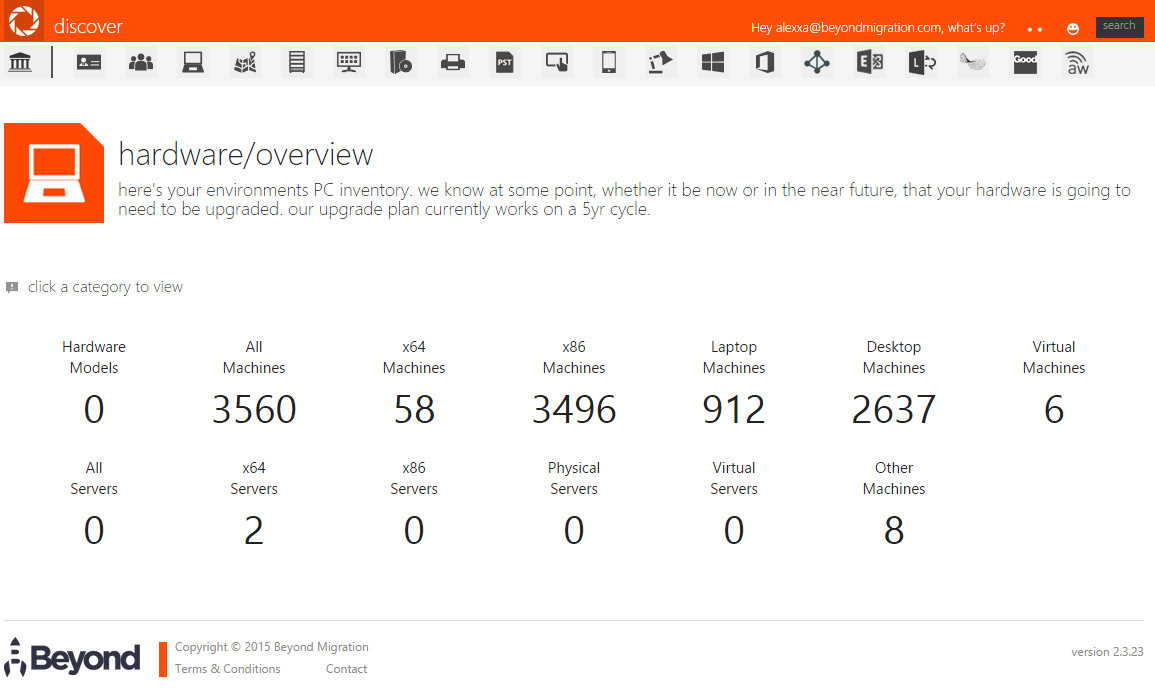 The hardware overview page provides a look into the PC inventory environment allowing accurate counts to be utilised in instances of hardware needing to be upgraded. Accurate estimations can be made, especially in instances of windows server migration, or determining end of life
{{cta('57b8f2fc-6764-4e5e-b73f-823aa720b2aa')}}