Our purpose in our business is to help people find opportunity during adverse periods of change. That's quite a bold statement so I wanted to share why we want to help people in the industry and the problems we identified.
I personally found, over the last five to 10 years, that a lot of changes are impacting people in their technology roles and it's having an impact on their security, their welfare and their family.
Some of the trends that we're seeing are:
People have been working in the industry for 10, 20 years or even longer. Some came into the industry with technology as their "hobby" and managed to get their initial qualifications. As it was their hobby, the loved what they did.

They've kept "hands-on", but as personal and work responsibilities have grown they spend more time following processes. They are not always "loving" what they do as their work becomes less creative and more process-driven.

In addition, there is a lot more process-driven paperwork and standards to adhere to (and these grow by the day).
But having assessed CVs over the past 3-4 years, we noticed they're at risk because 10, 20 years later, they're still trying to find jobs that fitted those old roles. Many people had not updated their qualifications, still trying to rely on qualifications that are decades old ("Microsoft NT 4.0 MCSE", anyone) as evidence they had studied (not that qualifications are necessary to work effectively in the industry, but they are good indicators for employers).
The other trend that we've seen is that these technology staff didn't receive the same or equivalent "soft skills" training that, say, their colleagues in marketing, sales and other areas received early in their careers. So, they didn't have the (added) knowledge of acknowledging their innate ways of working, how this might help build their career and communication skills and align themselves to better positions.
It often means that people are having to travel across the country and stay away from their family and they're really fighting for the bottom end of the market. So, whilst those people have been critical to business growth, they haven't had much self and personal development.
We're finding that if run these psychometric assessments for tech teams alongside technical skills assessments, we can bring them together and work out a plan for them to really work out what they can learn in the next six to 12 months to make themselves more secure, confident and able to be more competitive in the marketplace.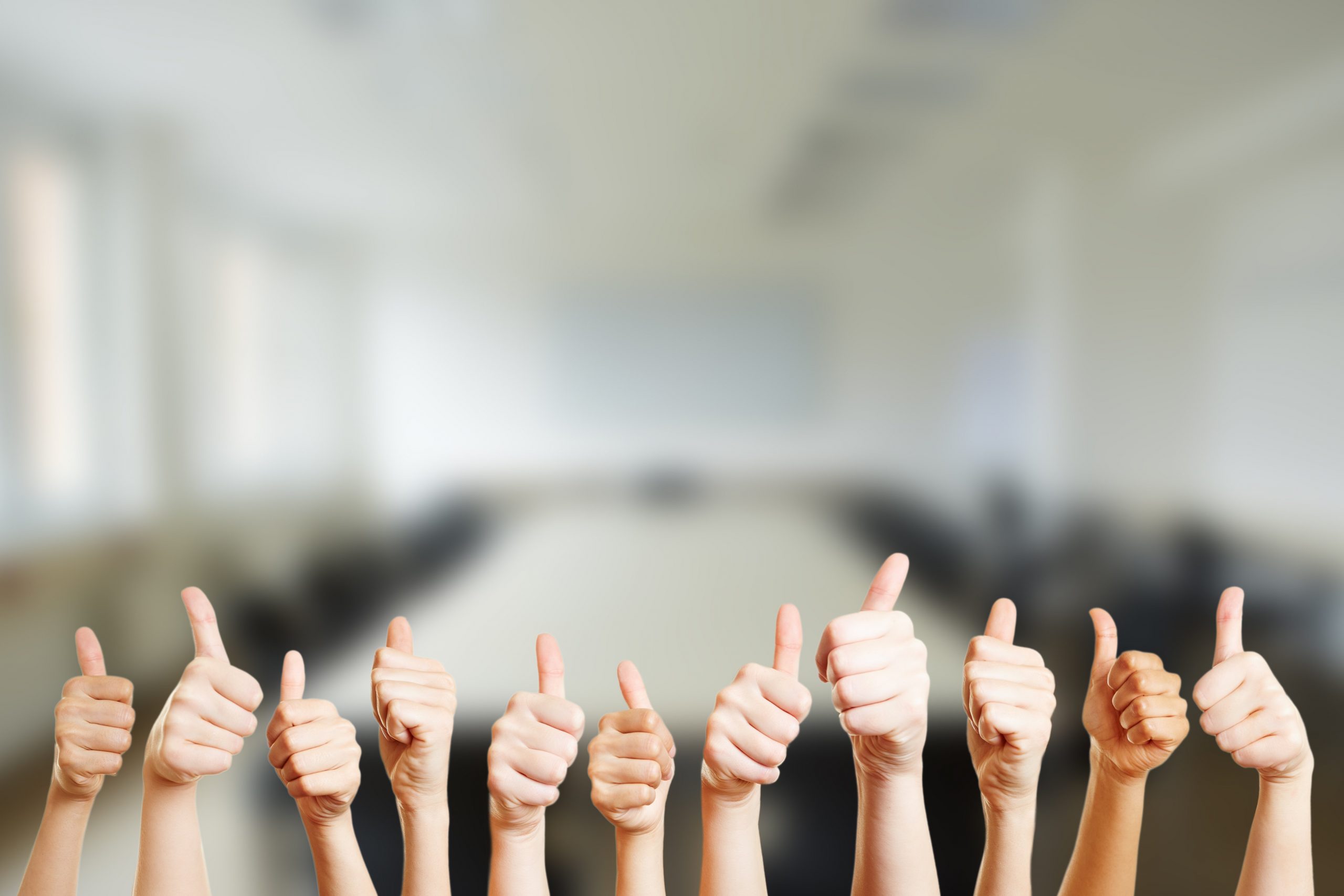 What we're also finding is that this often re-ignites people. They begin to act in a far more engaged manner, using their creativity that lured them to tech years ago. It can also mean that in some cases, these "hands-on" people are more suited to a customer-facing or business role and plans can be made to transition them into more fulfilling positions that also benefit the business they work for.
It's really exciting to see changes in people, and they stop "working against their grain" and start working on ore suitable work and projects. Obviously for our business customers this is great, because they start to see a lot more from their investment in people. And for our M&A customers, we're trying to bring one or two, and spending time on the joint culture upfront pays dividends.
What we're also finding now that the changes are a lot more widespread than M&A. We're going into Fintech particularly, but our work suits any high growth start-up and helping them because their growth has gone through the roof and they haven't really "architected the team" before they start architecting technology.
Below, in this graphic is a comparison, of what we're calling the "legacy IT", way of thinking and delivering technology. And then, on the right-hand side the more modern, Tech 2.0 and how you have to be more collaborate and really assess your soft skills before you start delivering technology.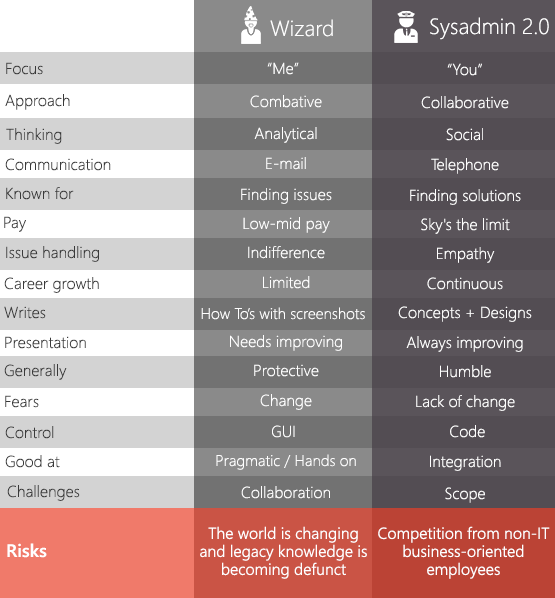 A link to a related blog detailing this further is here:
http://info.beyond-ma.com/blog/sysadmin-2.0-the-rise-of-job-insecurity
If you'd like to find out a little bit more, please have a look on our website, or please get in touch and we can set up a 90-minute strategy session. We'd love to be able to hear how we can help, and there's no obligation.
{{cta('23b74a59-42a2-4a7c-8ded-6111a29634b7′)}}