Project Management focused, the Planning section of Lens is dedicated to improve strategic groundwork and increase transparency for Programme Managers and Project Teams working on Migration projects.
Windows, Server, Office 365 and Office Moves are tools to assist asset management or platform migration planning. Common projects include Office 365 Migration, Windows Server Migration or Windows Migration.
---
Increase Enterprise Transparency For Windows Migration Projects.

With an emphasis on transparency this aspect of Lens ensures individuals within the project are held more accountable for their actions leading to a greater likelihood that they will deliver. Transparency can also lead to a more predicted outcome during Windows Migration projects or Office 365 Migration projects for example, as everyone will have the availability to know the current status of the project. Increased transparency will also increase the likelihood of participation and overall trust within the project.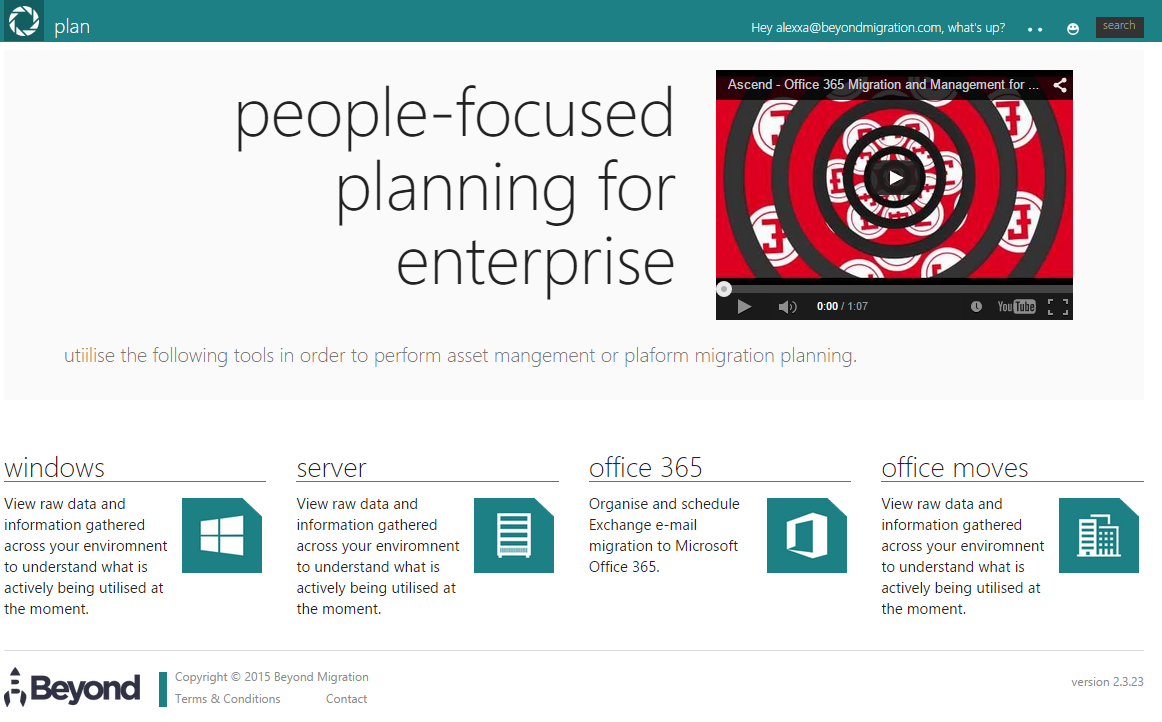 Windows, Server and Office Moves all view raw data and information gathered across your environment to understand what is actively being utilised at the moment. Some of the tools in these categories include assessing Project Risks, ARID, Model Mapping, Project Management Status and Gantt Chart's for Windows Migration among others. Office 365 organises and schedules exchange e-mail migration to Microsoft Office 365.
---
Accurate Decisions Based on Factual Information.
Asset management or migration planning for enterprises requires time, money and skills. Remaining efficient is that much easier having data collected across your IT infrastructure, allowing you to make real-time decisions based on factual information.