Planning a Windows Server Migration
In part one of this series (here) we discussed how Windows Server 2003's End Of Life is quickly approaching. Planning your Windows Server Migration requires tools to increase efficiency and quality of your migration project. Features of Lens specifically focus on server migration to assist in your organisations' inevitable transition.
---
Determine

organisation

Services:
By looking at the Service Counts tool in the planning section of Lens, you will have access to a total list of services across your organisation in order to quickly determine which are installed across your Windows estate. In the table you have visibility of the Service Name, the total number number of those services, and the total number of them running, stopped and disabled. This is useful when looking for a high level overview of your IT assets.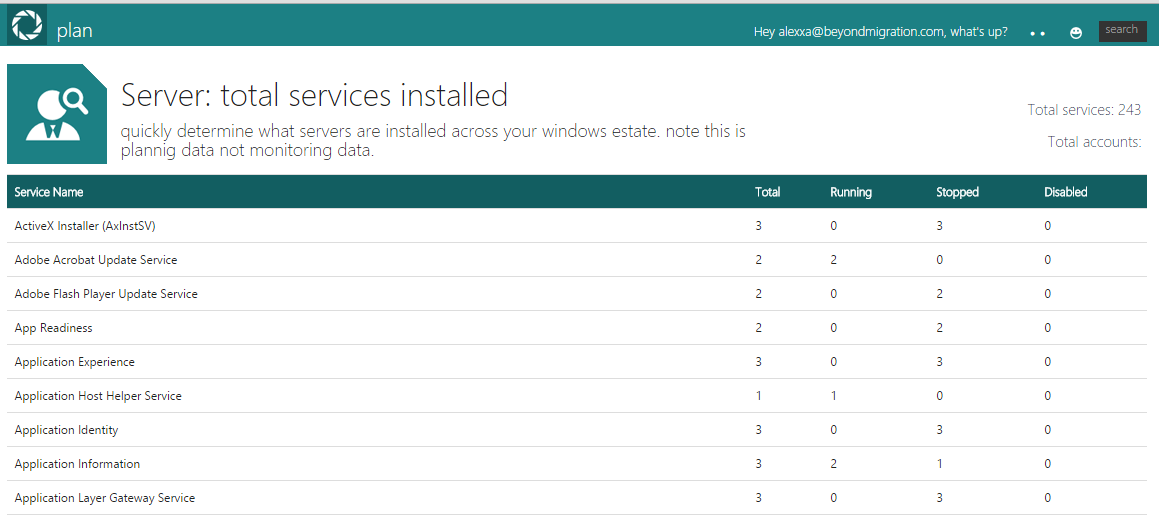 Service Account allows you to track service account usage across your enterprise. By defining the Server Name, Domain, Display Name, Description, Pathname, Start Name, Start Mode and State you are able to clearly identify local and domain accounts that are being utilised to run services across your estate. This tool is also valuable at providing a high level overview of your IT assets.

Track and assign friendly service names:
This tool provides a platform to update and configure services to track and assign friendly service names. This tool allows you to rename the detected service to a more recognizable service name by searching online. You can then choose to track the service, determine if it is critical, Standard OS or Standard Build.

Find where tracked services are installed:
Tracked Services is a planning tool that provides insight to find out where tracked services are installed and running in your organisation. Servers and Running services that have been requested to be tracked provide visibility of their Service, Domain, Server Name, State and Operating System.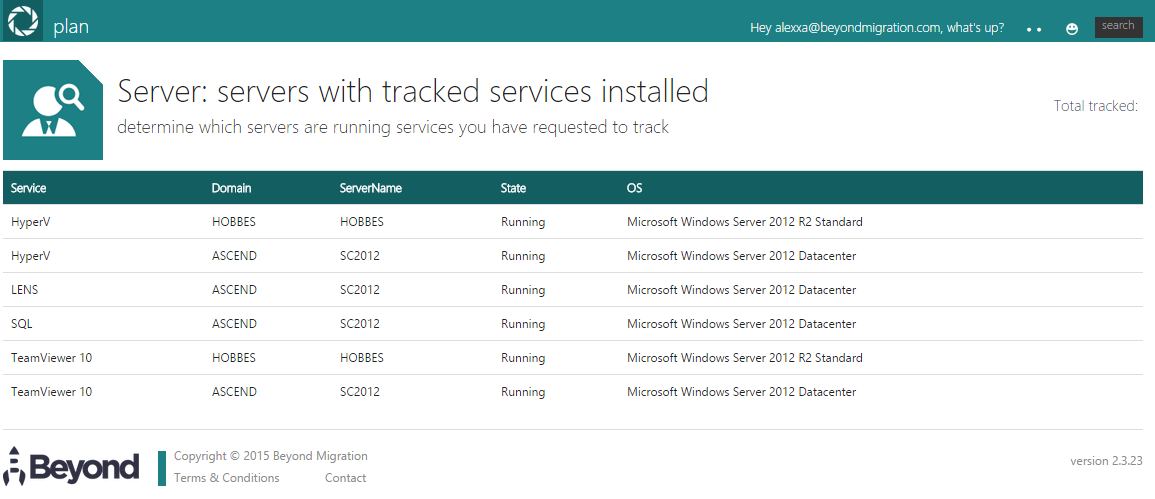 Single Dependancies/

All Dependances:
Allows you to analyse the dependencies of one of your servers or to quickly see dependancies between servers with a visual map.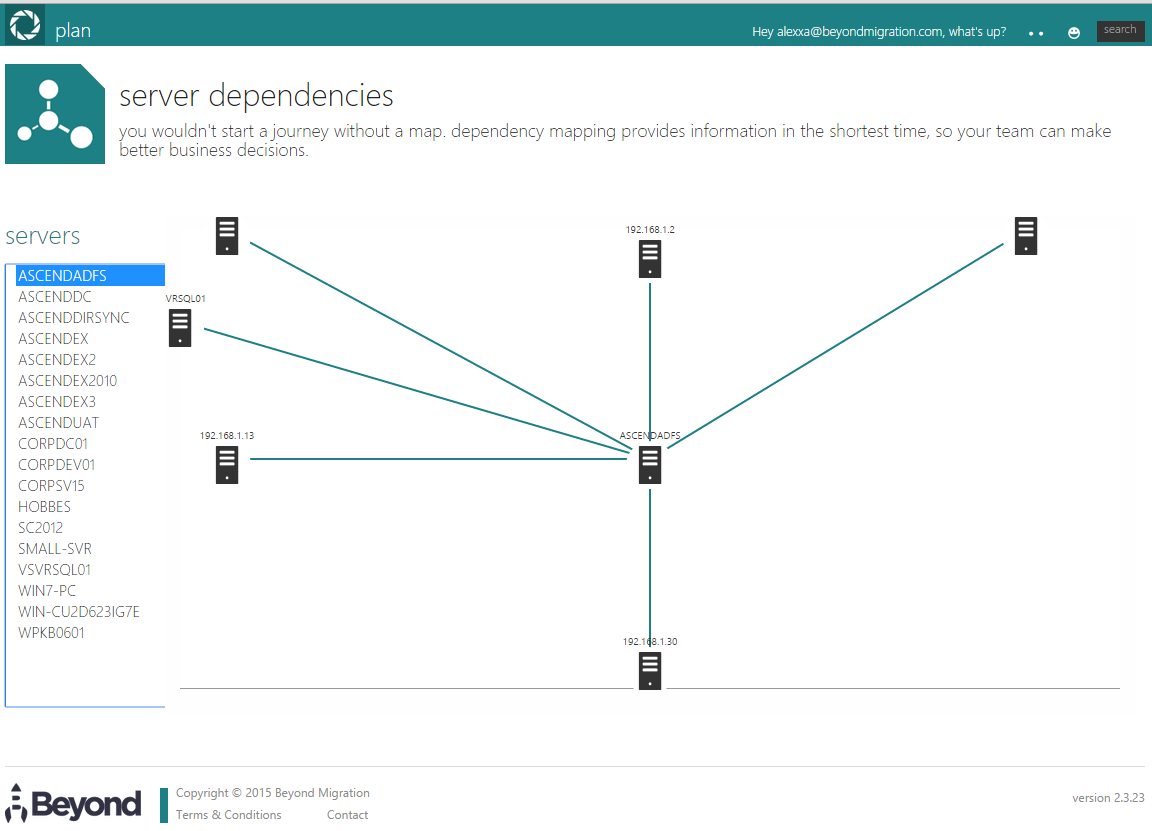 OS End Of Life:
Allows you to ensure that your organisation is running on a modern Operating System. Learn more about OS End of Life Here.

The Deadline is Approaching-Don't Risk It!
All of these features assist in the decision making process and planning phase during a migration project. Holding out on migrating your Windows Server 2003 faces a risky future, get in touch today to find out how we can manage your migration project as easy as possible.
{{cta('57b8f2fc-6764-4e5e-b73f-823aa720b2aa')}}