---
A deeper dive into tools for a windows migration project…
As mentioned in our Remediation Overview, using a web-based portal such as Lens to keep track and review related technology and devices that may need attention prior to a migration can help avoid this problem and ensure all remediation work is visible to the migration team.The following tools are available in Lens to assist in the remediation process of a Windows Migration project.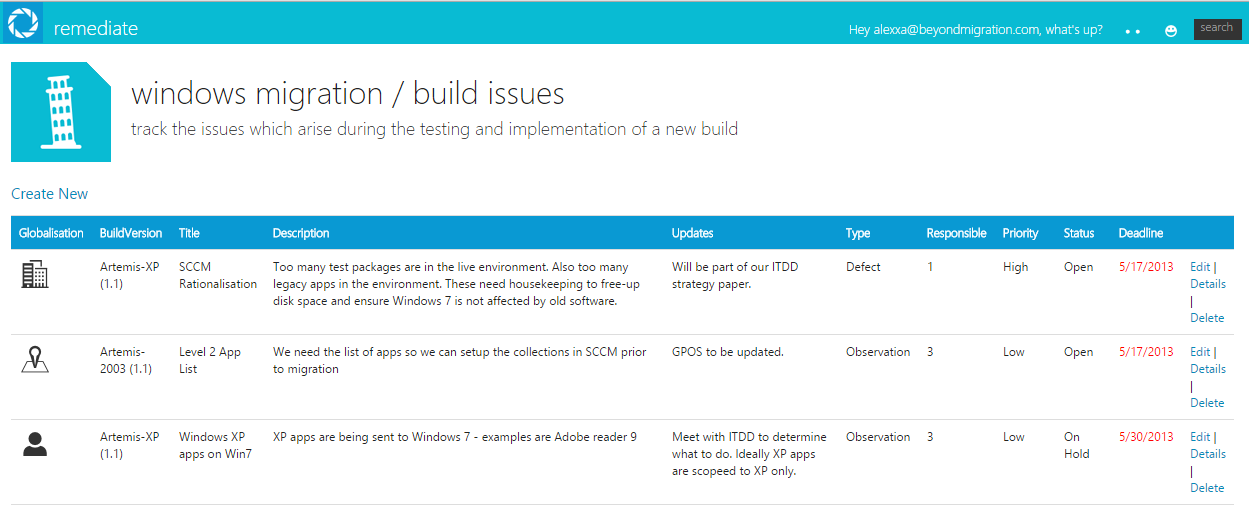 Record and Manage Build Issues during a Windows Migration Project



Build Issues helps you record and manage issues with your windows build. By creating a new migration/build issue you are able to track issues which arise during the testing and implementation of a new build. The build version, type, status, description and deadline as well as other details are input into a table to review all of the build issues simultaneously.
It is important to review and be aware of the migration and build issues as they arise. Description and updates make it very easy to quickly review issues based on deadlines. This provides a sense of control over a Windows Migration Project as all issues are transparent.
Record and Manage Application Issues
during a Windows Migration Project
Application Issues record and manage specific Application Build issues.
Some applications can take a longer period of time to remediate, down to location, locale requirements or simply compatibility with the newer Windows operating system. In this situation it is beneficial to have a complete list of applications that need attention, resources and management. Having a central repository of remediation items helps overall management and windows migration project delivery.
Issues that arise during the testing and deployment of an application are inevitable. Having increased visibility of them allows you to see the priority of the issue and decide how to deal with it moving forward. Inputting the issues by hand minimises the risk of loosing vital project information during and after the completion of the project. There is also the benefit of uploading individual issues to then follow up the tasks and review the status of them.
Version Manager records and tracks windows build versions for your migration project. By creating a new build version we can track the Build Date, Hardware Type, Build Name, Build Version, OS and other important features.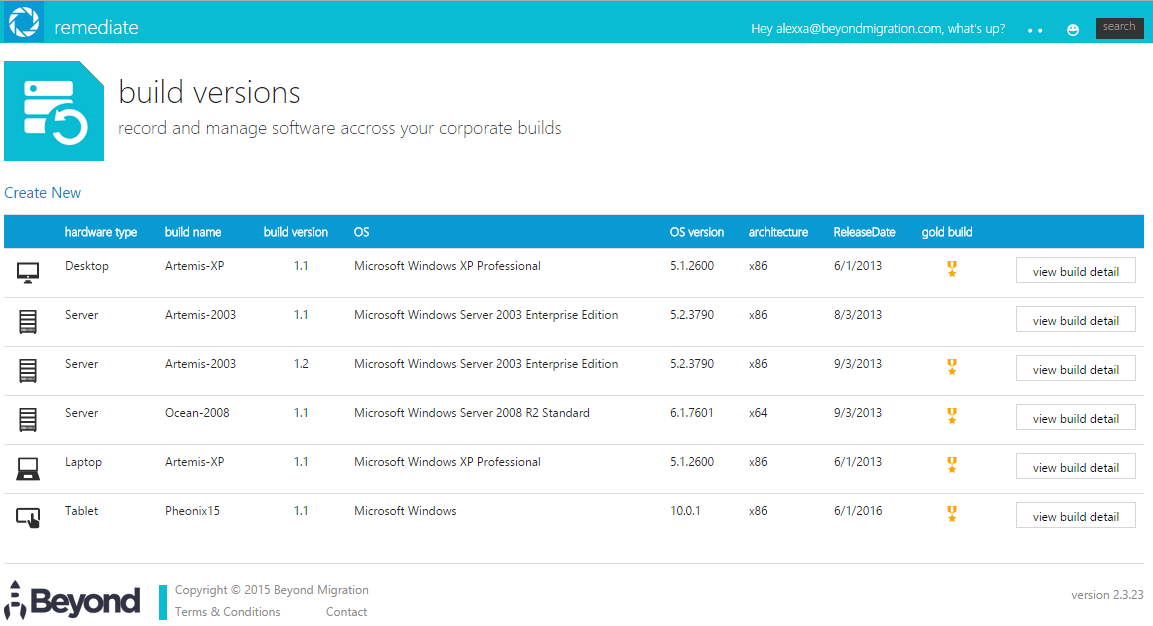 It is also a quick method of finding out what exactly was part of a specific Windows build which is good for incident management and planning and designing any future Windows platform.
It is important to manage software across your corporate builds in order to
Have a common access point to view build detail

Keep track of the various Windows builds

Compare Hardware types, Build Versions and Operating Systems.
All of these tools within the Remediation portion of Lens allow Programme Managers or members of the Project team the visibility and accessibility of remediation managing materials for Windows Migration projects.
{{cta('c7e4633f-d299-4c85-b7c0-1b7c3d79e732′,'justifycenter')}}