We wanted to create a solution for businesses that could be extensible and configurable to suit their IT infrastructure. Add to that the current trend of new products appearing weekly. Therefore we needed to make Lens a modular product that allows you to define exactly what you need to monitor in order to get the best visibility of your system.
This modular approach provides the flexibility to add a new system or environment that you may want to add to the system (on request).
---
Customised Data Sources for a Windows Migration
There are numerous Data Sources available. Starting with Windows desktop machines and Windows Servers. But there are also connections to Microsoft Exchange, Microsoft System Center Configuration Manager ("SCCM"), Active Directory and Microsoft Lync.
As mobile devices are becoming more prevalent, we are looking to connect to mobile device management tools such as Good and Airwatch. This would allow us to provide a full view of all devices a user may use which becomes extremely important for example, during windows server migration projects.
Configure infrastrucutre, physical and mobile devices…
The discovery sources screen allows you to configure each option under the three categories of infrastructure, physical and mobile device management.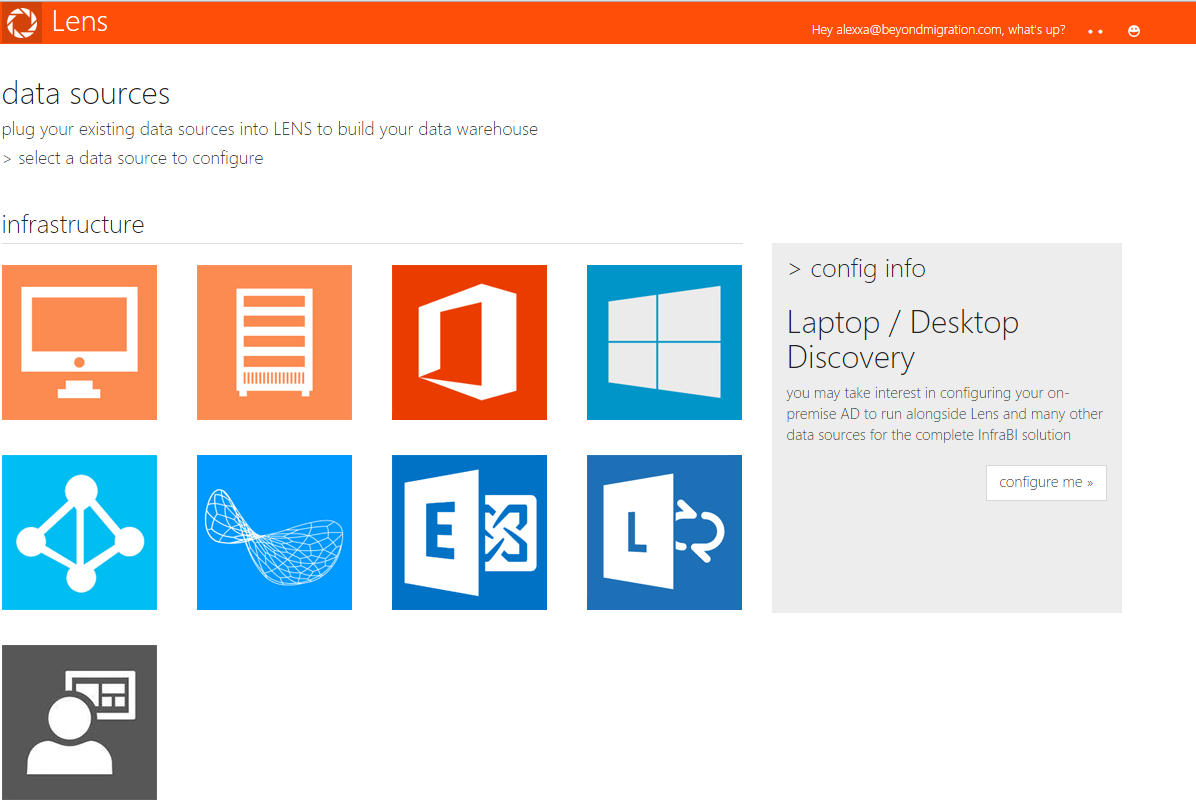 When the Lens code runs on the servers and desktops it reads the settings applied by the administrator and utilises them to tailor a discovery to your needs.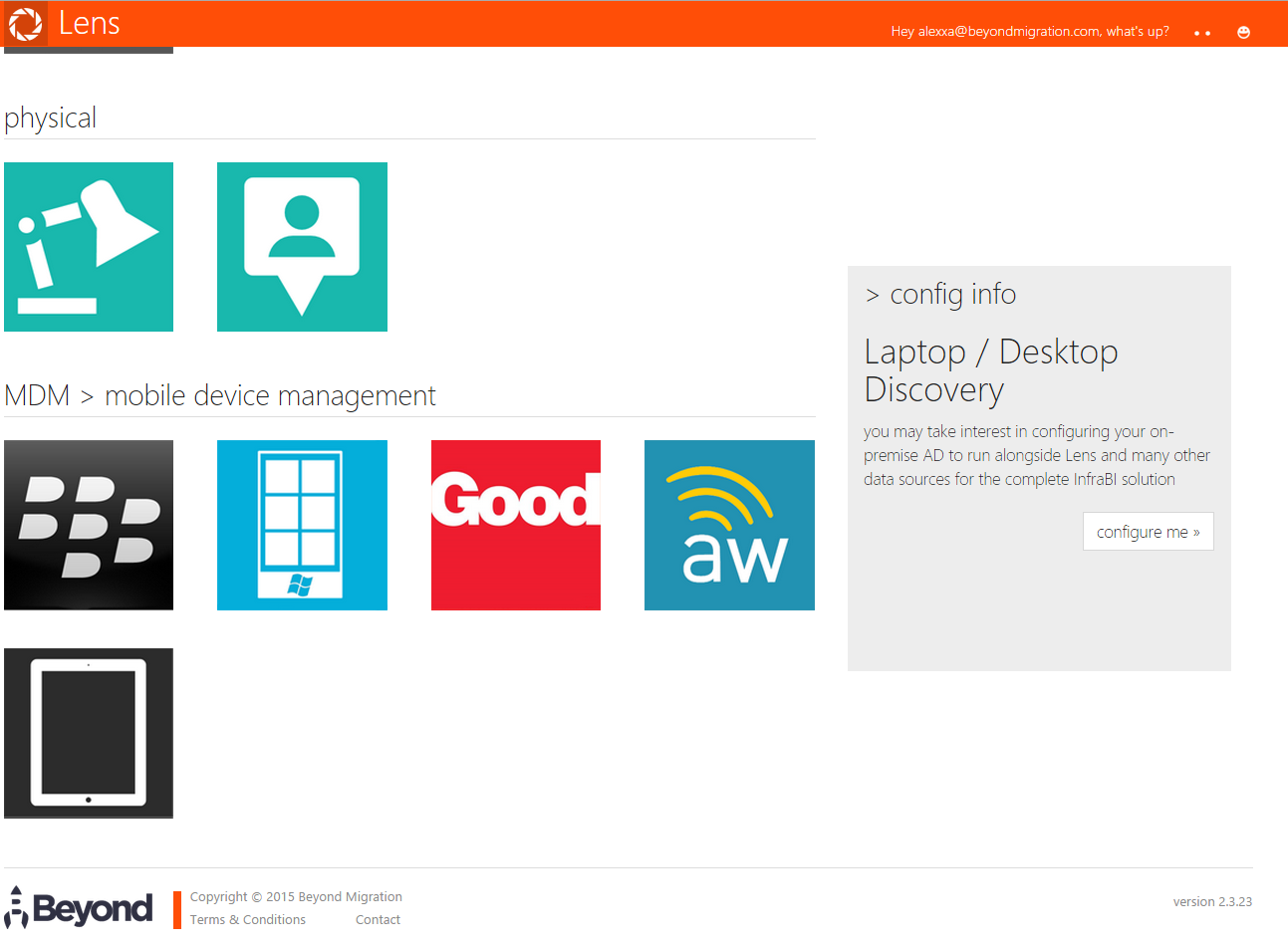 The following options are currently available:
Laptop/Desktop Discovery

Server Discovery

Microsoft Azure

Active Directory


System Center Configuration Manager


Microsoft Exchange

Microsoft Lync

Microsoft Intune


In the Physical category there is the option to enable physical furniture and location sources.

Mobile Device Management category has options to enable Blackberry Enterprise Servers, Windows Phone Discovery, GoodTech, AirWatch and tablet Discovery.
Looking to plan a Windows Migration or Windows Server Migration?
{{cta('57b8f2fc-6764-4e5e-b73f-823aa720b2aa')}}