Health and Data Protection durign a Windows Migration
Health and data protection are very important (see video here). The Health section of Lens provides an overview of the Saas Solutions and Environments in order to ensure regularity. These tools allow you to monitor the IT environment's health for example, to determine future Office 365 service disruptions or planned maintenance before they happen.
The following tools are available in Lens.
Overall Service Desk Tool
This tool allows you to search into users or PC Configurations in order to view historical machine logins and data captures.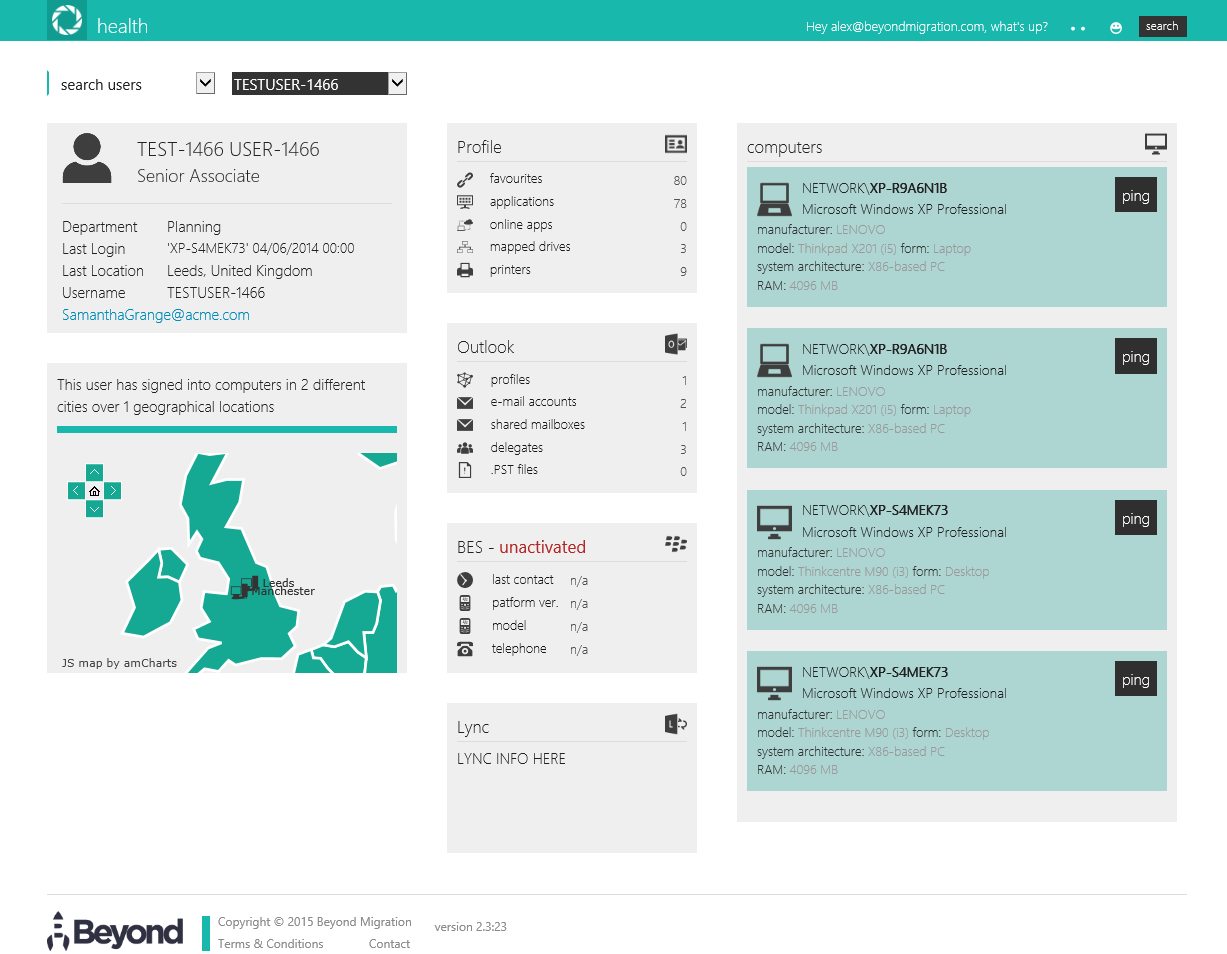 Look further into your machines…
Machine view looks into a computers configuration, collections and components during each phase of your Windows migration. By displaying the Domain, Computer Name, Operating System and the ability to look further into the machines, you have an extremely efficient overview of the machines details including its 'Migration Readiness'.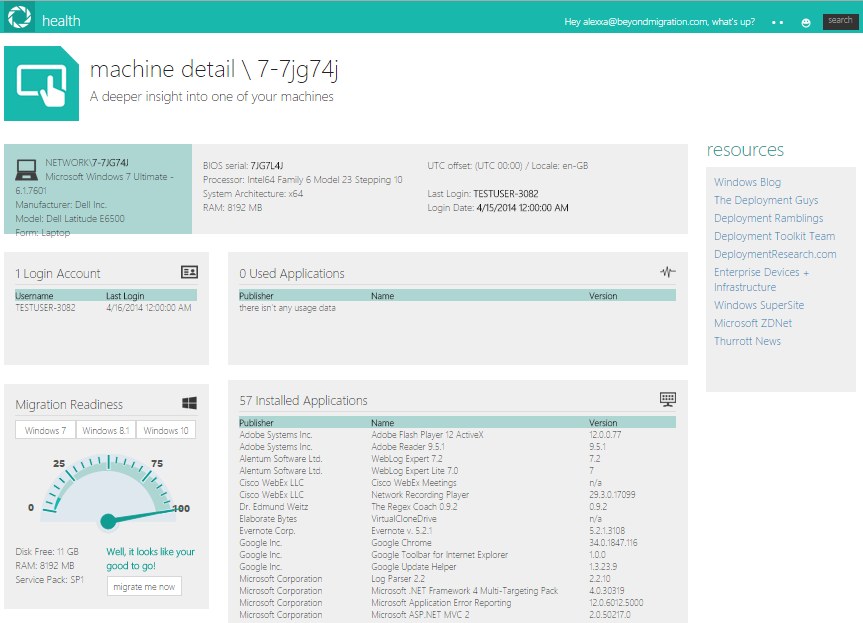 Control Costs with SAM
The Software Asset Management tool allows you to control costs and optimize software investments across your organisation. SAM tools include optimisation, planning, discovering, license inventory and reconciliation pieces which will further be explored in upcoming weeks.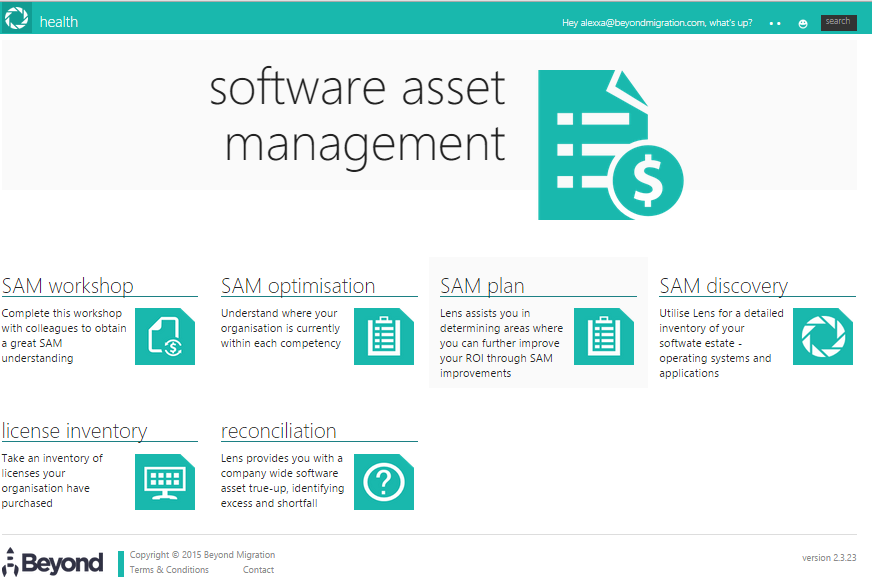 How much does your hardware really cost?
The finance tool allows you to track how much your hardware is really costing you. This tool also identifies risk by determining which machines need extended support, upgrading or are out of warranty. It also highlights the opportunities, determining Virtual Desktop candidates, server virtualisation candidates and printer replacement options. Power costs are also reviewed depending on set power costs.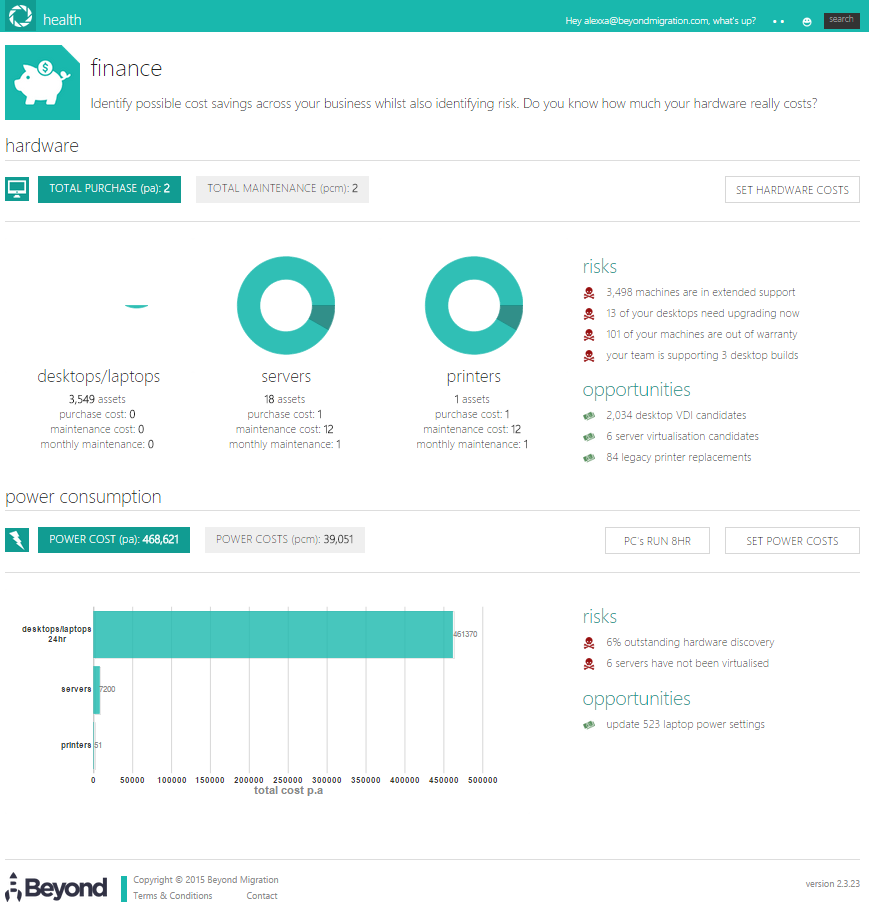 Plan risk and allocate time efficiently
These tools allow you to plan for risks and allocate time more efficiently during a project. Opportunities are also highlighted identifying potential cost savings across your organisation. Monitoring your IT environment should be easier than scheduling that routine check up, let us show you how!
{{cta('57b8f2fc-6764-4e5e-b73f-823aa720b2aa')}}