---
Review and Remediate during your Windows Migration
The Remediate portion of the Planning Tool allows you to review related technology and devices that may need attention prior to a migration. Build/Application issues, Application Manager and Version Manager allow you the visibility to determine compatibility and potential issues in a common environment.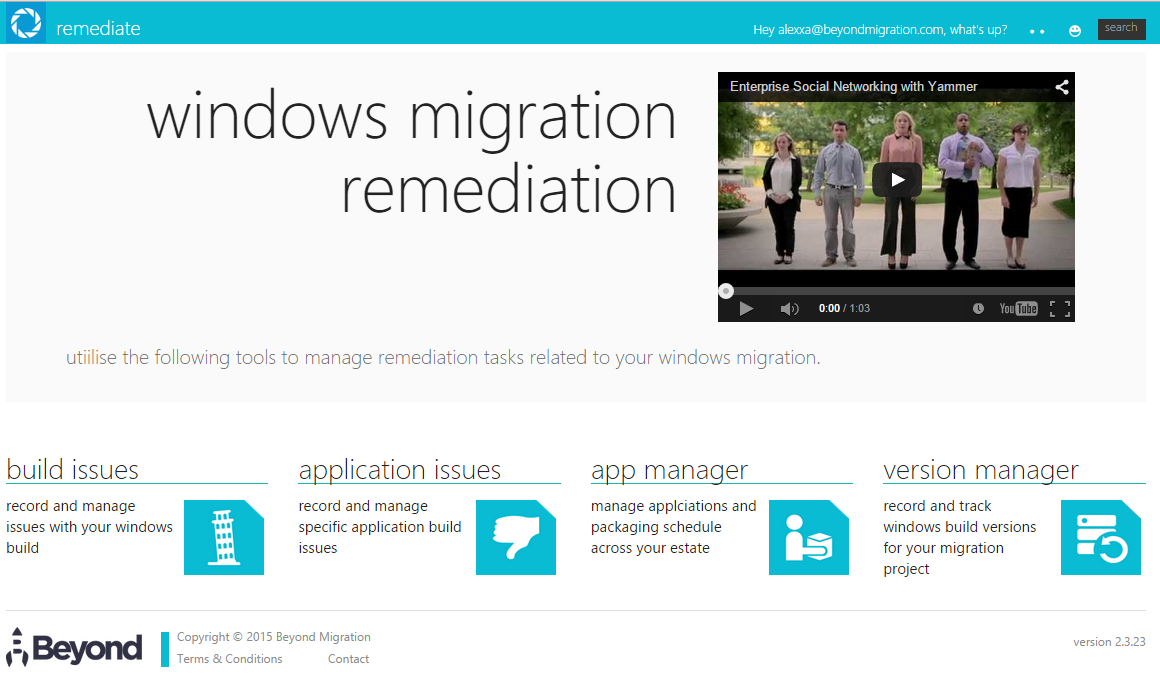 The planning phase of a project is generally the most critical and time consuming portion. By assessing technology or devices that need attention prior to migration, it allows the benefit of tackling issues in the early phases of the project as opposed to mid-migration. Time, budget and scope are then allocated accordingly. This reduces costs in terms of deployment, operating and supporting costs while improving productivity.
Increase visibility of all business critical applications.
Keeping track of elements to be remediated can be quite cumbersome, especially if the team is dispersed or virtual. Often business critical applications can take priority during critical phases of the Windows migration meaning "less" important applications can be ignored. Using a web-based portal such as Lens to keep track of this information can help avoid this problem and ensure all remediation work is visible to the migration team.
Lens provides easily accessible tools in order to record and manage specific issues that may arise during a Windows migration or windows Server migration. Follow the links for more information on Build Issues, Application Issues, App Manager and Version Manager which are all tools to manage remediation tasks related to your windows migration project. (INSERT INTERNAL LINK)
Minimise disruption, costs and risks.
Accurate technology during the remediation process is necessary. To ensure the proper functionality of Builds and Applications, it is important to have full visibility of current or prior issues. This will ensure that the builds and applications will function as expected with appropriate support. By using Remediate tools, a programme manager or project team will increase value from current build and applications while minimising business disruption, costs and risk.
{{cta('57b8f2fc-6764-4e5e-b73f-823aa720b2aa')}}