Office 365 Migration Basics
Cloud based migrations are occuring more and more frequently within organisations, one of the most common migrations being to Office 365. These migrations provide organisations with endless opportunities and benefits (See case study here). Some of the most common reasons to migrate your organisation to Office 365 include the ability to work remotely, access emails and calendars on the go, and store, sync and share files.
As a part of Lens, tools are provided in order to perform asset management, or platform migration planning in terms of migrating users to the cloud.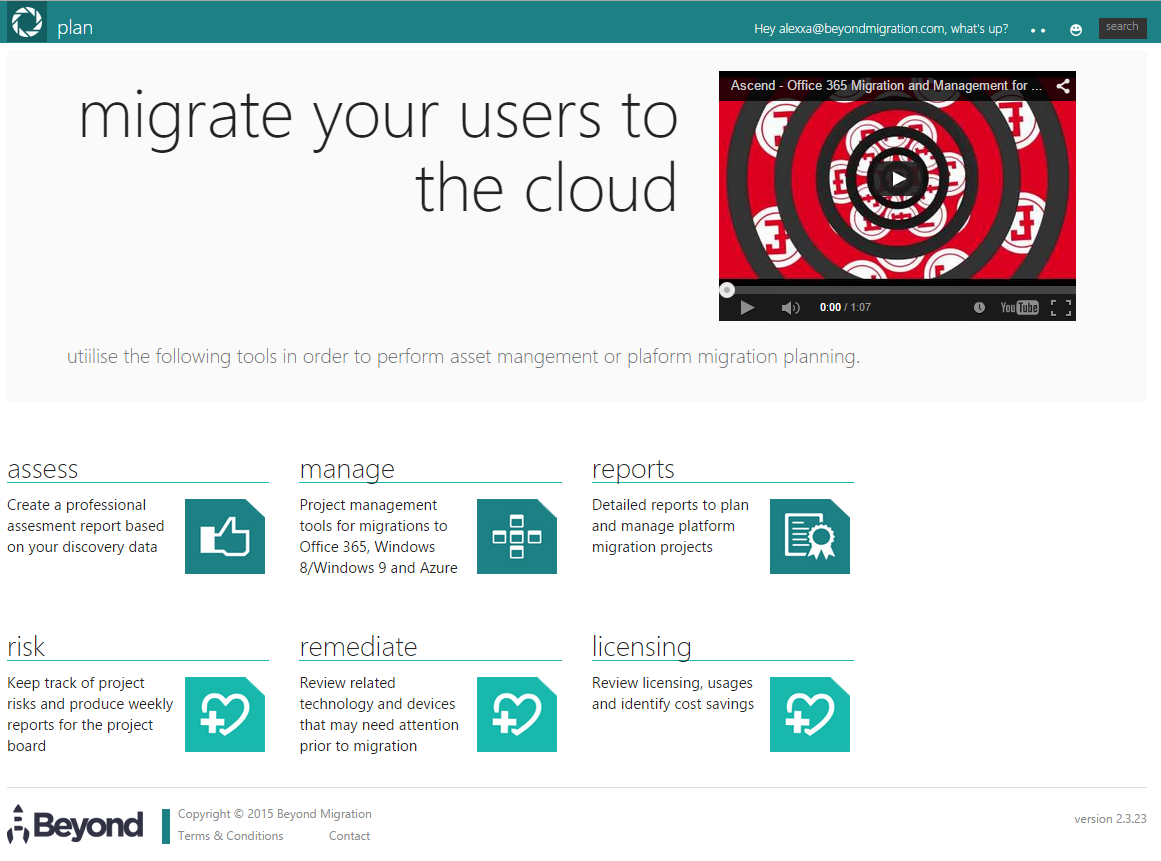 ---
Use Collected Data to Professionally Assess
information…
The Assess tool allows you to create a professional assessment report based on your discovery data.
Increase Transparancy with the Manage
Tool…
The Manage section of Lens provides Project Management tools for migrations to Office 365. This Project Management Portal provides an overview of all of the tasks and pre-requisite actions that need to be taken care of during the course of the project. Having a Gantt Chart optimises the convenience of this SAAS tool as all of the information is readily displayed and accurate to all members of the project team.

Save time with Reports, Risk and Remediation…
Detailed Reports are available to be reviewed. These allow for the ability to plan and manage platform migration projects.
The Risk tool allows organisations to keep track of project risks during the migration process. It then takes the data and has the ability to produce weekly reports for the project board. This not only saves time for upper management but saves resources as well.
The Remediation Tool reviews related technology and devices that may need attention prior to migration. This tool cuts down time, risk and costs of running assets that will later need addition remediation.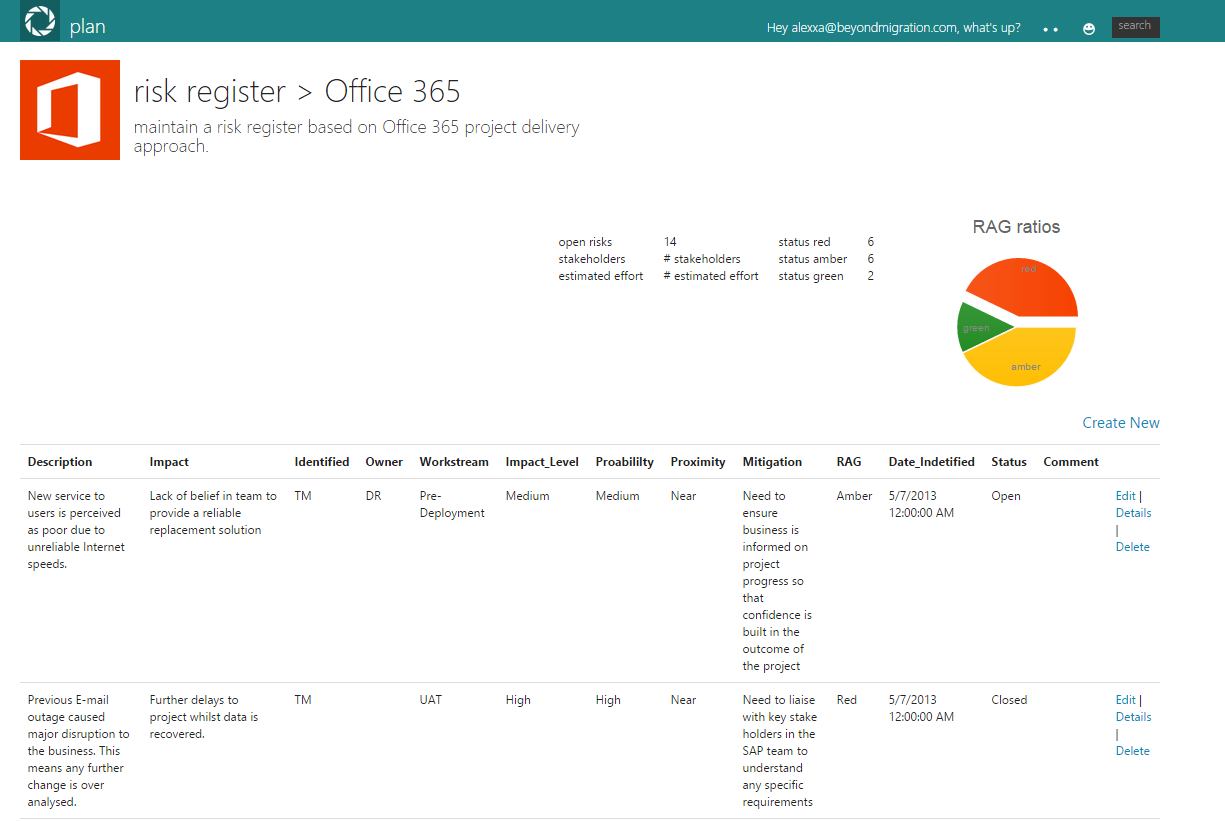 Cut Costs with Licensing
Tool…
The Licensing Tool allows the review of licensing usage. Gaining full visibility of the licenses within the organisation provides a clear insight into where potentially unnecessary costs are occurring. This ensures that you are maximising the cost benefits of your online services. This tool is also extremely useful to identify users who are consuming more than one license for example, or other users who are not using certain Management Tabs. This is a key factor for organisations looking to cut costs and increase their organisation resouces.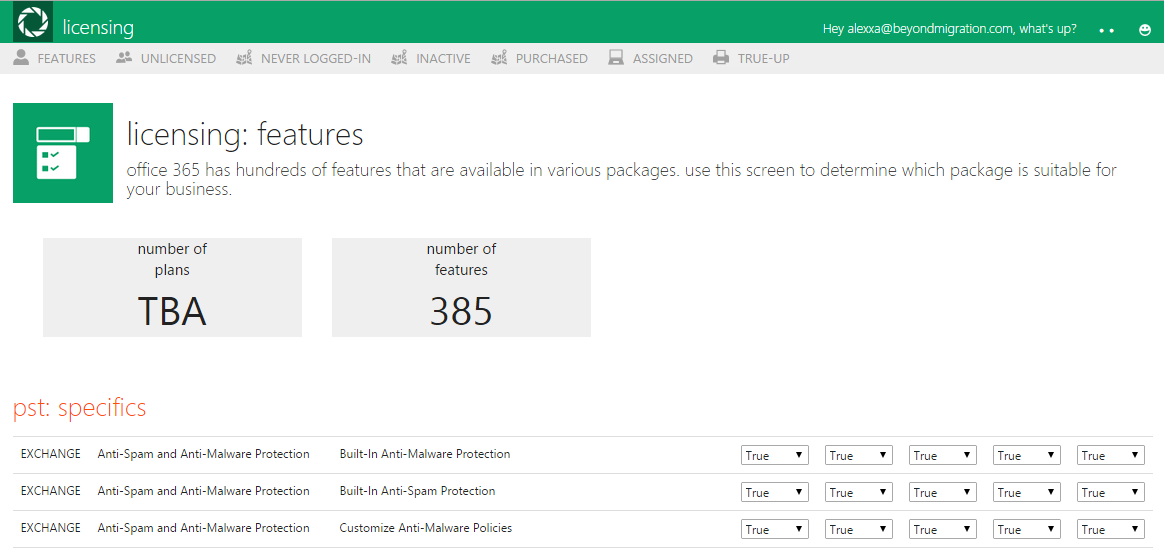 Save time, effort, and costs…
By using these tools during an Office 365 Migration your organisation can save time, effort and costs. Looking to migrate to the Cloud?
{{cta('47c99ced-5fcd-40cf-bc80-e0a60045f8b5′)}}