Project Management tools to assist Windows Migration projects.
As part of the Migration Management Tools for Windows Migration projects, a collection of project management based tools have been implemented into the planning phase of Lens.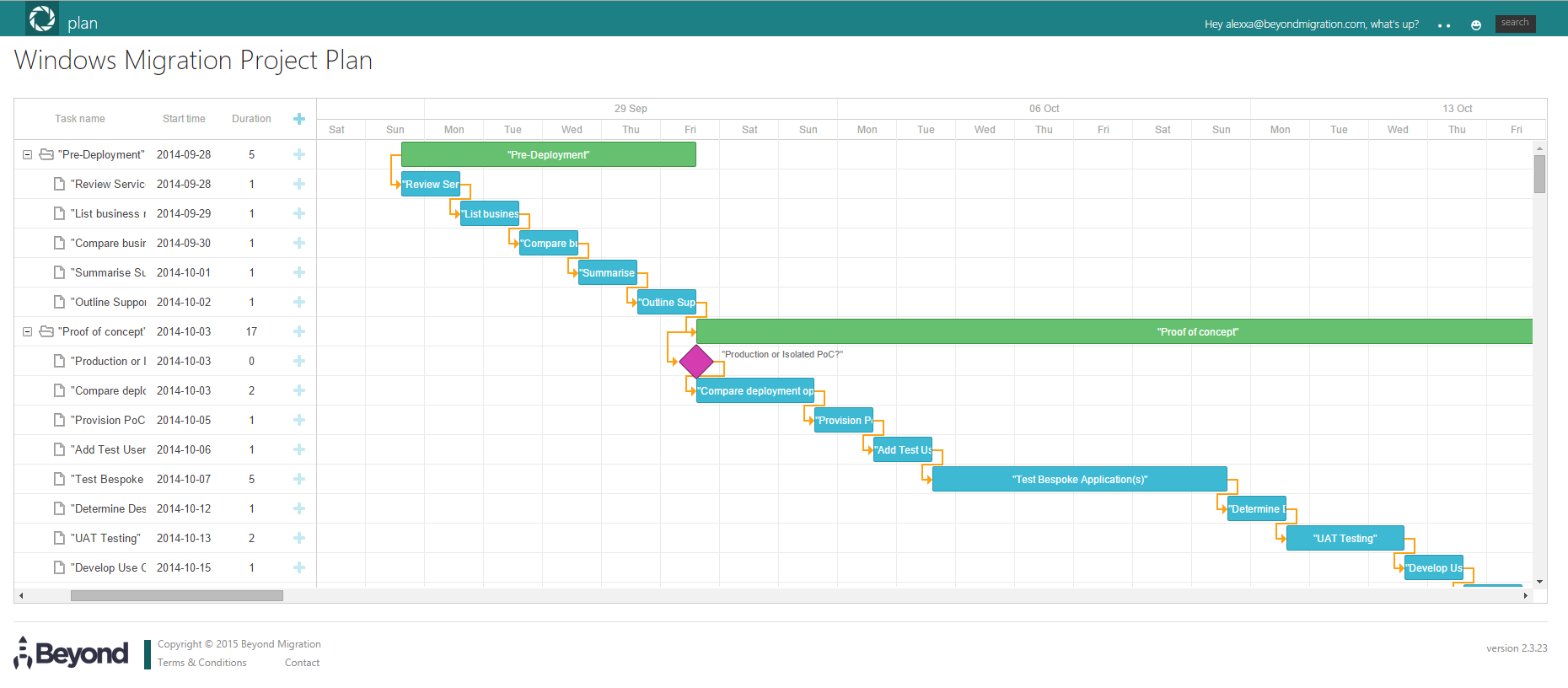 Finally, a Project Managmenet Tool for Windows Migration projects…
The Manage tool allows Programme Managers, Project Management or project teams an up to date and accessible view of the current status of the migration project. A Gantt chart provides an easily accessible way to manage the timing of the windows migration. Key tasks are implemented with a start date and a length of time projected for the task to take.
By using a Gantt chart you are easily able to determine:
how long a project will likely take

the resources that might need to be acquired in order to complete the task

the order in which you plan your tasks and which tasks need to be completed before others are started



Using a Gantt chart can assist in a windows migration project by providing clarity. Using a Gantt chart also increases transparency not only for higher members of staff but all employees. As an online-service, Lens can ensure that all members of the project have the same updated version of the Gantt chart, minimising confusion, risk and costly errors.
The up to date Gantt chart can allow complete visibility for all project members to review what is being done and what resources are needed to successfully accomplish upcoming tasks. Time efficiency, coordination and communication are also key benefits of adopting Gantt chart practices into your migration project.
Being organised and correctly implementing the use of a Gantt chart into your windows office migration, Office 365 Migration or windows server migration projects will provide a platform for all members of project teams to remain aware of the projects status ensuring time is allocated accurately.
Find out more about our Project Management tools for your Windows Migration Projects.
{{cta('c7e4633f-d299-4c85-b7c0-1b7c3d79e732')}}