Windows Server 2003 is almost old news. Or is it?
Recently, it is estimated that $9 Million dollars was paid to Microsoft by the US Navy in order to support their Windows Server 2003 software until at least 2017. This only includes pre-assuming dates so the contract will likely bump up to $30 Million by the time the migrations are officially complete.
Already planning your Windows Server 2003 Migration? Great! here's some hints.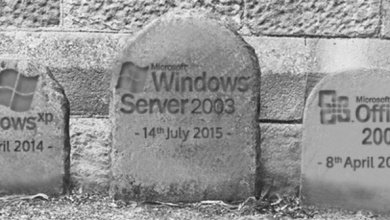 Haven't migrated from Windows Server 2003? Budget now…
We have explored some of the myths surrounding why not to migrate already, which can be reviewed here. And- unless this kind of liquid asset is available in your enterprise, do not expect hanging on Windows Server 2003 past its end of life to be an inexpensive feat.
Microsoft Custom Support Agreements will be available for the estimated 2-3 million users that have not made the switch. Be aware though that this fee is a minimum of $600 per machine and increases exponentially for the next two years before becoming non-existent. When Microsoft pulled support for Windows XP we saw support costs quadruple in the 3rd year. An average migration takes between nine and fifteen months. This includes the careful tests that need to be carried out before migrating in batches, which is what we would suggest.
Without paying, the extended support availability will disappear leaving enterprises in need of security updates, bug fixes, and compliance assurance. Some organisations are not taking the pro-active approach of migrating and instead are going to wait to firefight, if and inevitably when issues do arise.
Like the military, who are running legacy on many of their Windows Server 2003 machines, it is important to understand what is in your IT environment. Read more about that here. That being said- the Navy knows the risk they have gotten themselves into. Does your enterprise?
{{cta('58382c83-6bf2-4694-bb22-e88987b64a35')}}