Welcome back to another one of my blogs, this week its about networking!
Networking is a massively key part of running a successful business. It became obvious sometime ago to me that without getting out there and meeting new people – the business would definitely struggle.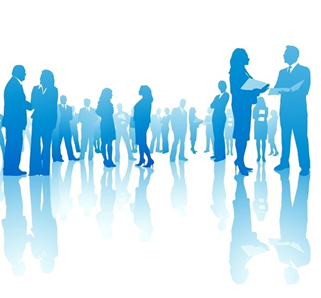 Its important to understand that networking isn't about being a salesperson or gaining the most contacts. This will tend to push people away. No-one likes to be 'sold' to (even if your looking for a solution or service!).
It's about broadening your horizons, expanding your knowledge, learning from others, and making useful and enjoyable new business connections.
There are many reasons to network, either face to face or online, and here are just a few of them.
Create new business opportunities
The key to successful networking is to listen as much more than you talk. When you ask lots of questions, and really listen to the answers, you'll discover how much you have in common.
When motivated business people get together, they tend to ignite energy and creativity in each other (see www.b-urself.com to understand why this is!). As a result, new ideas are formed, these could be opportunities such as joint ventures, partnerships, new client leads or business concepts.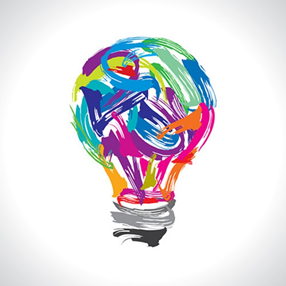 You may find yourself becoming involved with completely new initiatives, or it could lead you to reassess and adapt your current operational situation to fit a new business model. This is what makes networking so exciting – you never know what the outcome is going to be.
Networking helps you to meet people who are compatible with you in terms of business goals and life aspirations, offering you the chance to share experiences and knowledge.
Advance your career
85% of all jobs are filled via networking.1
That's pretty amazing isn't it? The more connections you have, the more likely it is someone will recommend you for a particular job or tell you about a position they think is perfect for you. The opportunities seek you out and not the other way round!
Networking should be a significant part of your strategy when you're job searching or looking for a new career. If you come into contact with a wide circle of diverse people, you'll get to hear about different industries and discover companies you didn't even know existed.
You could even end up changing your career path completely.
And if you have your heart set on entering a particular profession, try to attend meetings or social gatherings held by professional associations in your chosen field as this will help you connect with people already working in this sector.
Help and be helped
Networking isn't about looking for short-term gain. It's about building contacts and work opportunities to form a network over many years.
It's an investment in growing your business or following your career path and helping others do the same. Networking will bring you into contact with many different types of people – who will undoubtedly have problems that need solving at one time or another. You can gain a great sense of satisfaction from helping others to resolve their business issues.
Of course, you never know when you'll need advice from someone in a specific profession. Or perhaps you may one day decide you want to find a business partner to launch a new venture?
Make the effort, reap the rewards
If you don't network, you're going to miss out on valuable business opportunities, shared knowledge and inspiration.
Many valued and lasting friendships have been formed because of business networking.
Have a great week,
Dave
{{cta('b17addf1-af20-4a8f-9151-6e34f53e2ce6')}}
You can read more of Dave's blog post on our website – http://info.beyond-ma.com/blog
Some more information on the value of networking and how to survive your next networking event can be found here! – https://www.forbes.com/sites/yec/2014/07/22/17-tips-to-survive-your-next-networking-event/#2fb1ac817cd4
Sources:
1LinkedIn Survey
https://www.linkedin.com/pulse/new-survey-reveals-85-all-jobs-filled-via-networking-lou-adler