I make no secret that I like Windows 8.1, and I happily acknowledge that I am in a minority when I say that. It's fairly ironic to me that a lot of the perceived vitriol directed at the product really doesn't stand up to inspection and is fundamentally more about journalists and bloggers bringing their own agenda to the table.
It could be argued that the sales do not lie but in reality the computing landscape has dramatically changed over the last few years with the so called consumerisation of IT. In the past many home users had computer that were, in reality, just portals to the Internet. Nowadays low cost tablets and smart phones offer the same functionality without the physical footprint – reducing the need for a PC upgrade.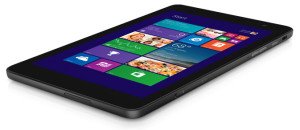 For corporates replacing XP there is little need to move away from existing roll outs of Windows 7.
I think both of these factors has contributed to the slow start and up take of Windows 8.1. Another criticism seems to be the statement I see repeated that people don't need touch and that Microsoft is somehow trying to force people to accept the Metro / Modern interface at the compromise of the traditional desktop. Trying to take any emotion of this out I believe that Microsoft had to launch the new product with the "touch first" approach or be forever locked out of the touch and table market.
Had Microsoft launched Windows 8 without the new interface then what would the take up have been, based on existing initiatives to replace XP in the corporate market then I just can't see what difference in impact this would have made? Conversely with the consumer market effectively stagnating or even shrinking with consumers moving to smaller and more portable devices to connect to the Internet I don't think we would see the traditional bump in sales that a new version of Windows would usually bring.
All of the performance and stability improvements under the hood would just not have compelled anyone to upgrade when what they had and what they were doing was just good enough.
I have previously posted my long term search for the elusive device that finally enables me to ditch my paper note pad, from Palm Pilot to Psion's, from iPAQ to various slates I have tried most handhelds and never really been able to replace the paper and pen.
When Microsoft released the Microsoft Surface I used this extensively and tried a number of other 11 inch tablets and really enjoyed using them but I did not find that for productivity the tiled applications that I want or need to use really drew me in.
Which brings me my revelatory moment, a few weeks ago I purchased a Dell Venue Pro 8 tablet. I was keen to lighten my travel bag and I really thought the 8 inch device was going to be a sweet spot for me and I was pleased to say it has proved so.
That's when I noticed something strange, I am accessing the applications via touch and the tiles almost exclusively. Some of this must be due to the smaller size screen where the traditional desktop is less suitable but I soon realised that it had another effect. When I picked up the Surface again I started working naturally and more intuitively with the Tiles and touch as my main interface.
Have I learnt some sort of muscle memory or is it just given time the tiles become a more natural interface and way of working? Swapping back to my laptop I find myself now pointing to the screen so my next step, do I try a touch laptop, what would my behaviour be?
It would be great to hear from other people using touch on a laptop and what their usage pattern has become.