There's a growing trend in the Enterprise and I am not talking Bring your own device (BYOD), this is a trend I like to think of as BYOD denial! Whilst it seems when sitting in many mobility project meetings everyone is talking about BYOD many companies say they don't allow it, however digging a little deeper a different picture soon appears.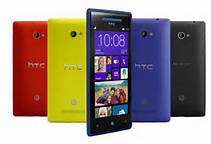 The true situation is there are frequently exceptions made. I often hear comments such as 'we allow our marketing team to use their own smart phones' or 'the CIO wanted to use his own tablet'. This is usually followed by 'well then we had to set up the CEO, oh and her PA', does this sound familiar? The IS team are then left supporting these devices often frantically try to play catch up with supporting a device and applications they have little or no knowledge of.
Every day a new study seems to wade in on the side of reducing costs by supporting BYOD or contradicting this exposing the true costs of BYOD. The reality facing companies is this is a trend that is not going away so burying your head in the sand and hoping for the requests to stop coming is not the answer.
If the Internet was to be believed this is a new phenomenon but is it really new? Many years ago as an Infrastructure manager I remember having to persuade members of senior management to sign companies security policies when my team had to connect their Palm Pilot or Psion Organiser to their desktop PC. Painful conversations on data security and ownership often followed.
So hopefully we were going someway to address the same issues on managing devices way back then and yet recent surveys by Cisco and BT found only 36 percent of companies have a BYOD policy in place today.
I've seen companies franticly trying to update their Security policies, drawing up lists of 'approved' devices or attempting to apply White listing and blacklist of applications but is this really a sensible approach? My preference to try and deal with the problem is to take a step back from looking at the devices and applications and look to managing the infrastructure behind the device not the device itself.
Choosing a management platform (such as System Centre Configuration Manager or Microsoft's Intune) means that many of these issues such as application management, compliance, software deployment, Endpoint protection, Inventory and Reporting facing both Enterprise and SMB IS teams can be made more manageable.
So next time you get a request for hooking up the latest gadget to your email or CRM system take a look at these technologies, assess them, run a pilot, you've probably already working with your pilot users. After all we all want an easier work life and being able to properly support the Chief Execs new toy can't be bad can it?