That's right – if you have a compatible handset, you can upgrade your phones Operating System to Windows 10 immediately.
Follow these simple steps to check whether your phone is compatible and to upgrade! This is a significant download so we advise to only do this on a WIFI connection, depending on the handset the installation will also be a fair bit of time to install. The good news is all your settings, photos etc will be preserved, however it is always a good idea to backup all your important data just in case.
What can you expect from Windows 10 Mobile?
New slicker interface

Universal applications – your PC applications on your mobile

Continuum – use your phone like a PC. Plug in a monitor, keyboard and mouse!

Notification sync – dismiss alerts on your PC and they will be removed on your phone

Improved Keyboard

Much improved Camera application

Much improved notification area with more shortcuts to frequent options
So how do we get the upgrade? Open up the Store on your phone and search for 'Upgrade Advisor'. Download the application, and open it up:-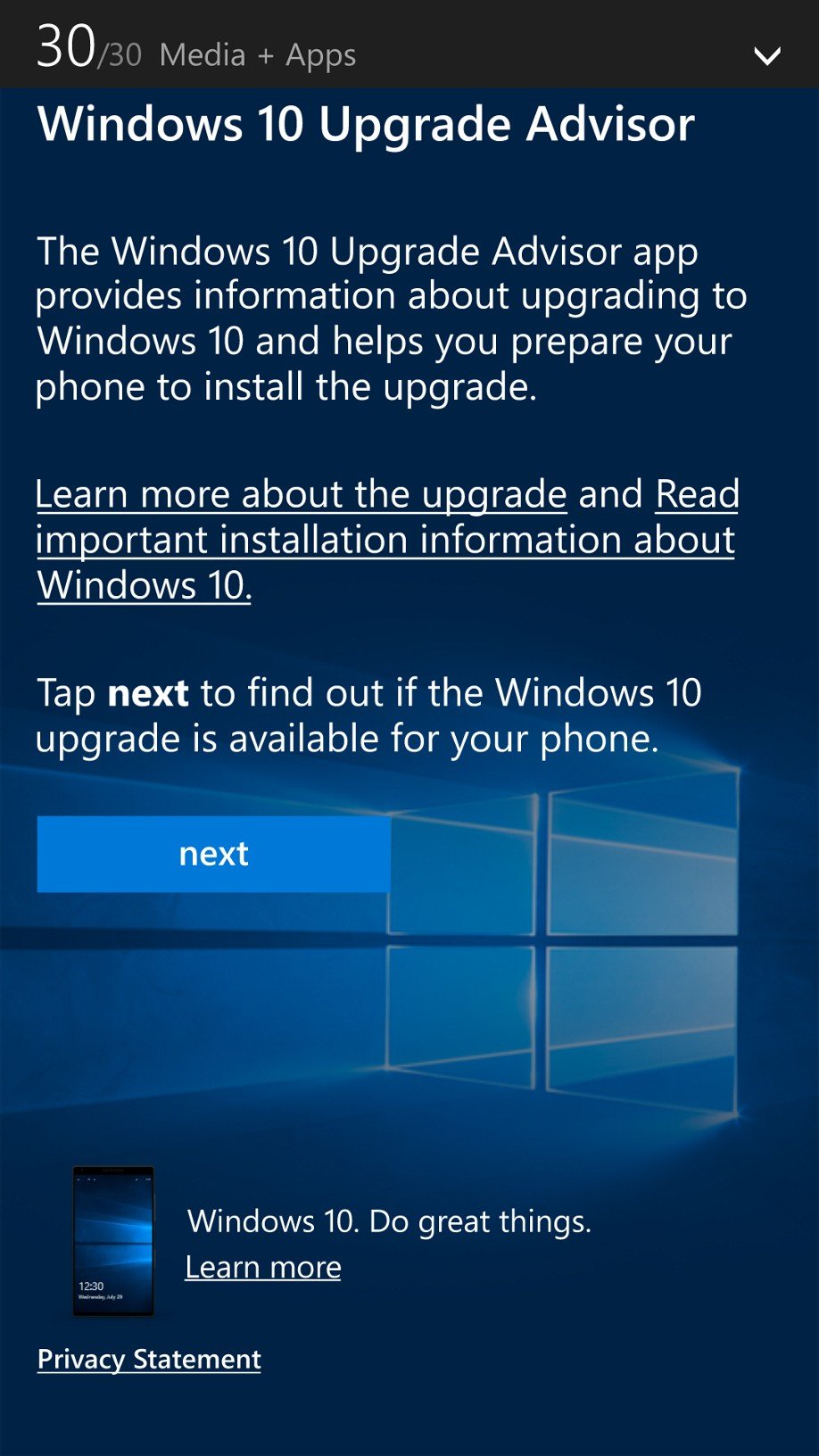 Select 'next' on the first screen and the application will scan your device against the available updates to see if your phone is compatible:-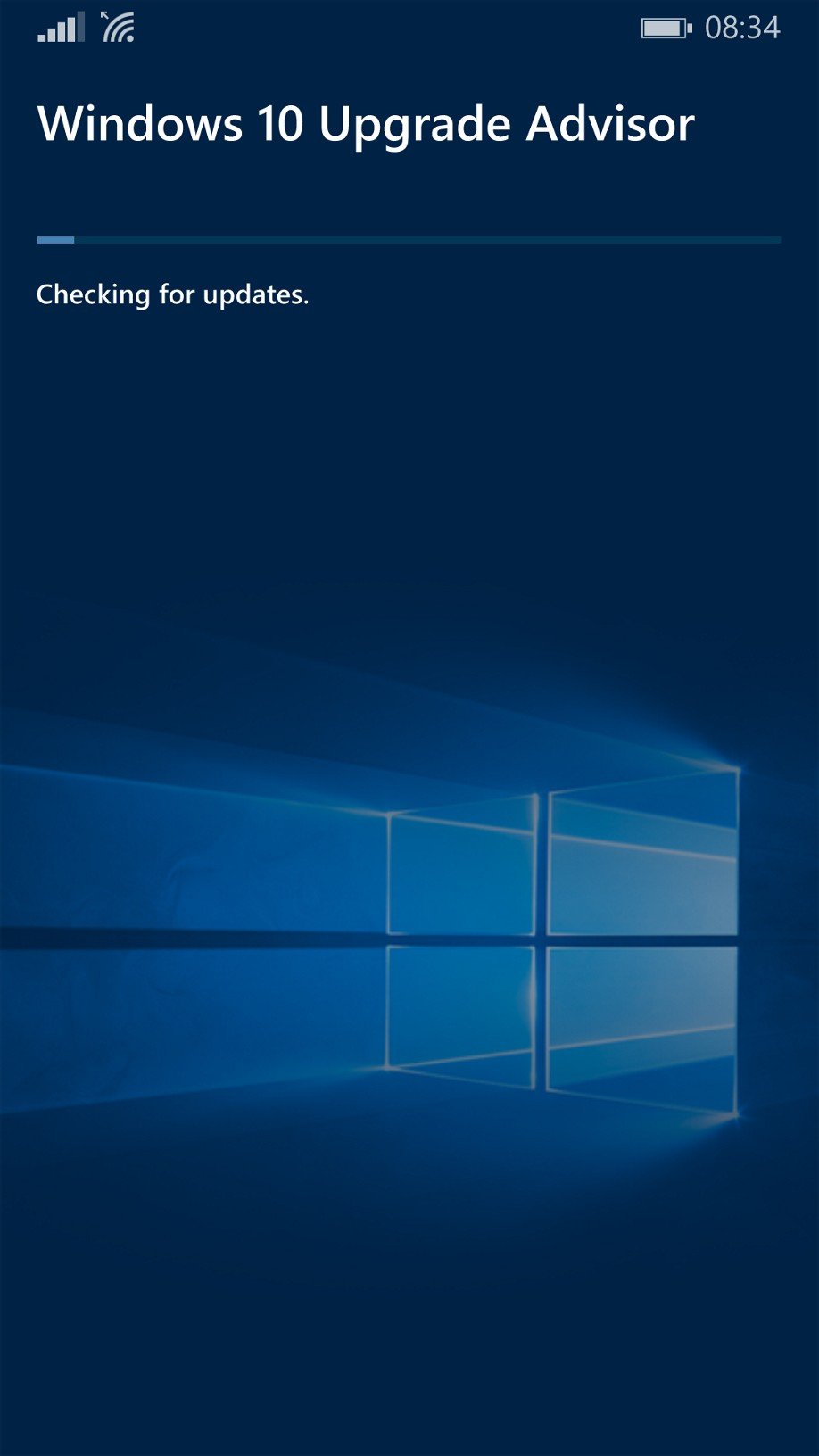 If you see this screen – you're in luck, your phone can be upgraded to Windows 10. Select the 'Enable Windows 10 upgrade and choose 'next'.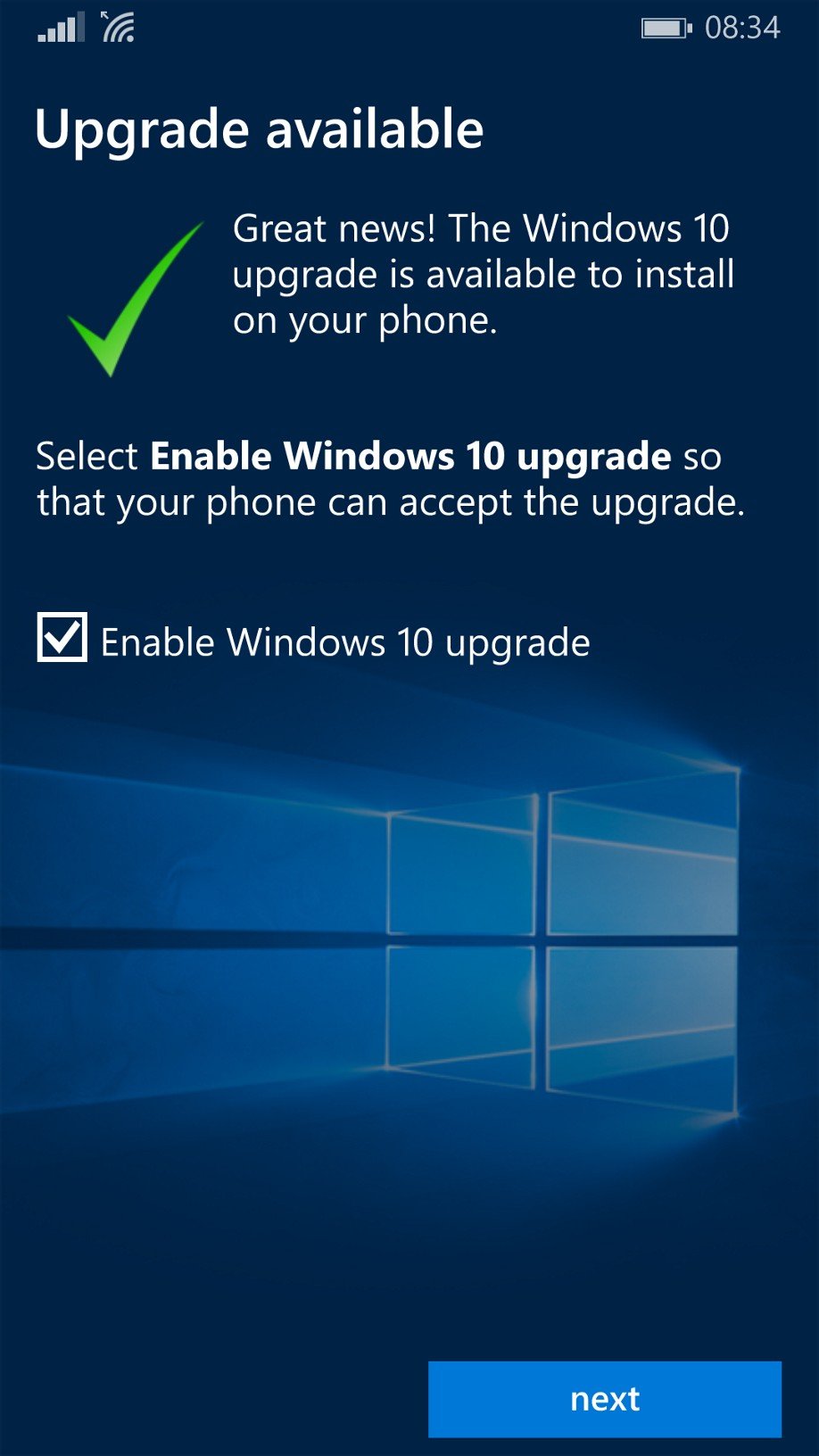 Once you select 'Done' on the next screen, you will need to go to your phone settings and start the upgrade process:-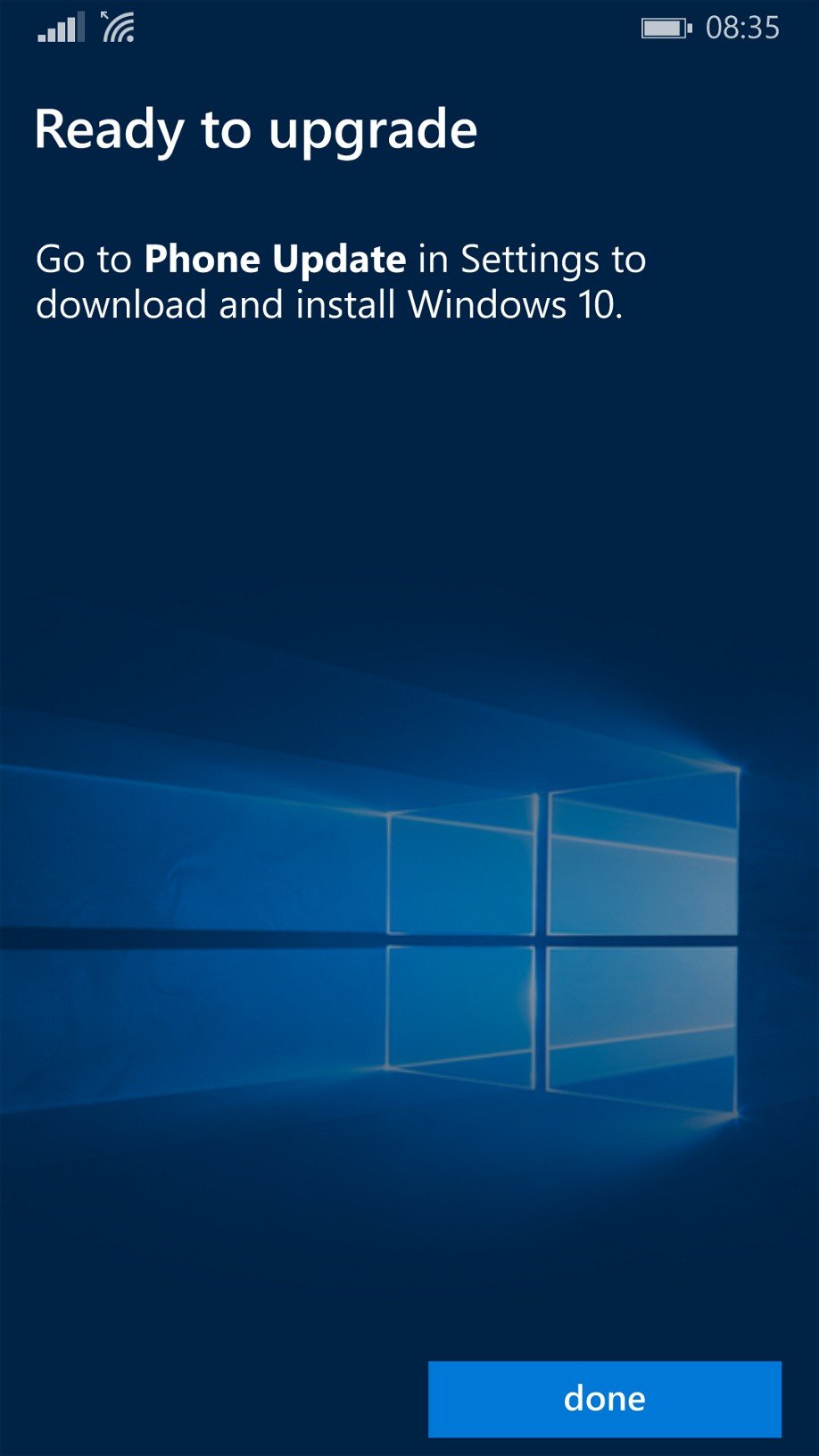 You will see that the phone – this will take some time to complete and your phone will reboot several time. Do not turn off your phone during this process and preferably make sure it is fully charged or better still – plugged in.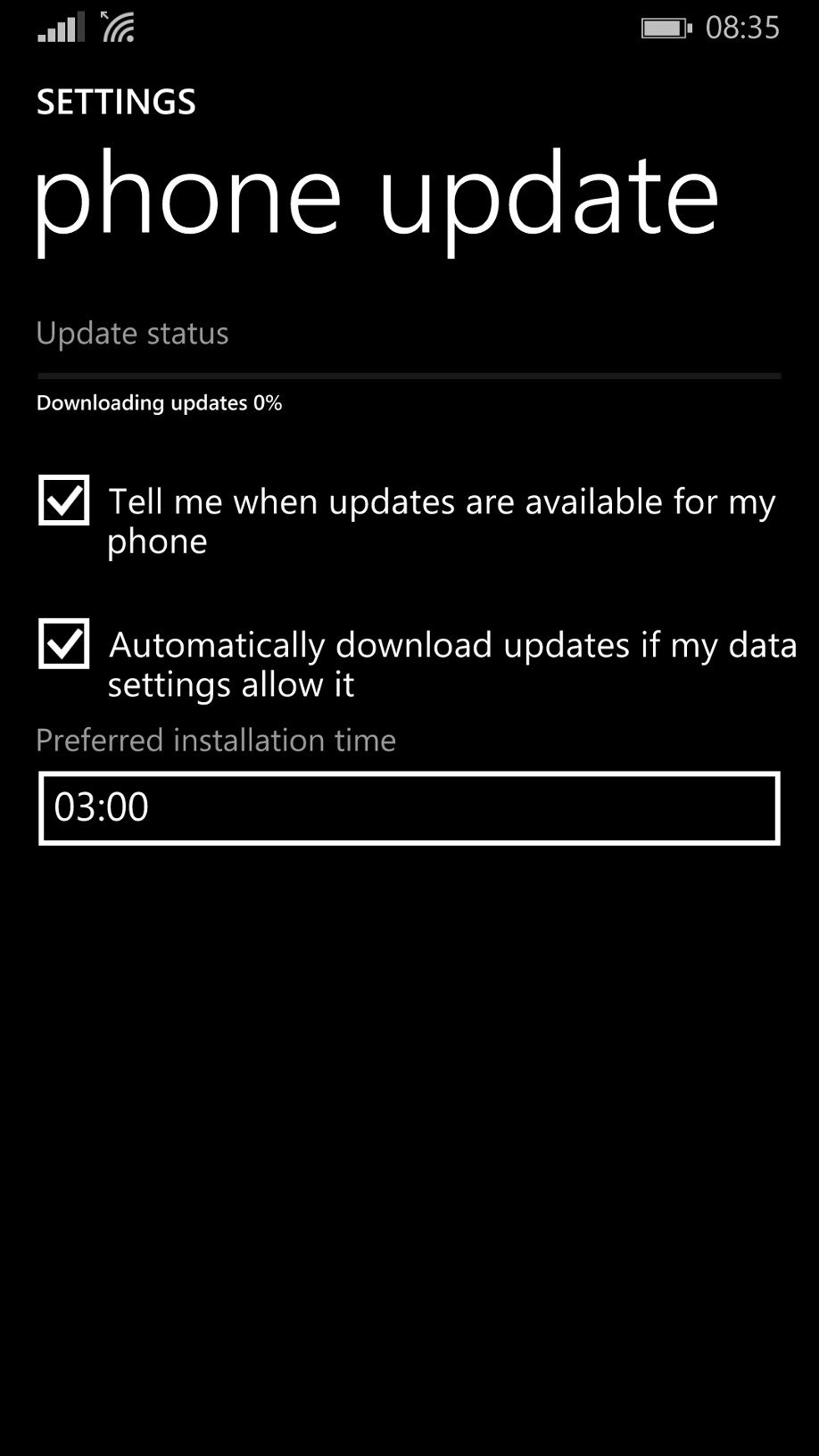 Once you see the below screen, the installation is nearing completion:-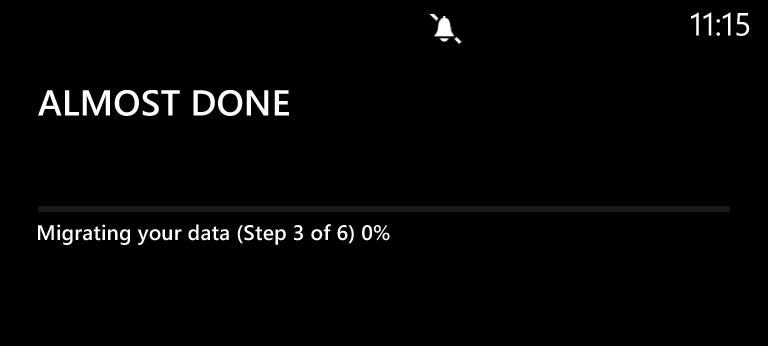 Once the process is complete – enjoy the new features of Windows 10 mobile!