Migrate users and computers to secure modern systems…
After using the Discovery and Planning portion of Lens, Project Managers are then able to utilise the Migration tool. This allows users to migrate and computers to secure modern systems. Discovery and Planning enabled a more accurate project plan while the migration tool allows for the action of the project. Different migration projects offer different migration tools.

---
Review your Windows Desktop
Migrations.
These tools assist in Windows Desktop Migration to newer versions of Windows. The Remediation portion (as mentioned here) allows you to access related technology and devices that may need attention prior to migration. The Project Tool sums up your Windows Migration project plan and schedule. Not only does this increase the transparency of the project but allows for complete organisation throughout the Windows Desktop Migration.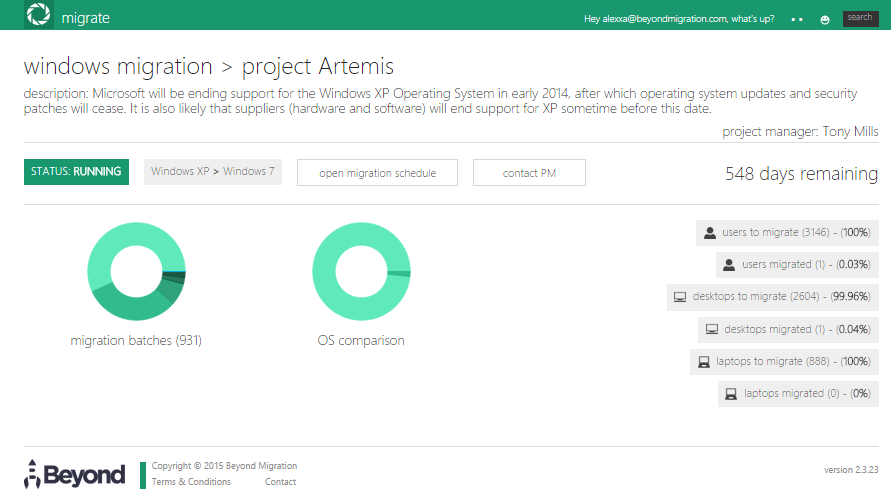 Simplify your Server
Migrations.
This tool helps both the migration but also the decommission of Windows servers during a Windows Server Migration.
See Opportunities and Risks during an Office365
Migration.
Has your organisation considered moving to the cloud? (Click here for some compelling reasons). This tools displays migration statistics, status of the opportunities and risks, Mailbox maps and Migration Jobs.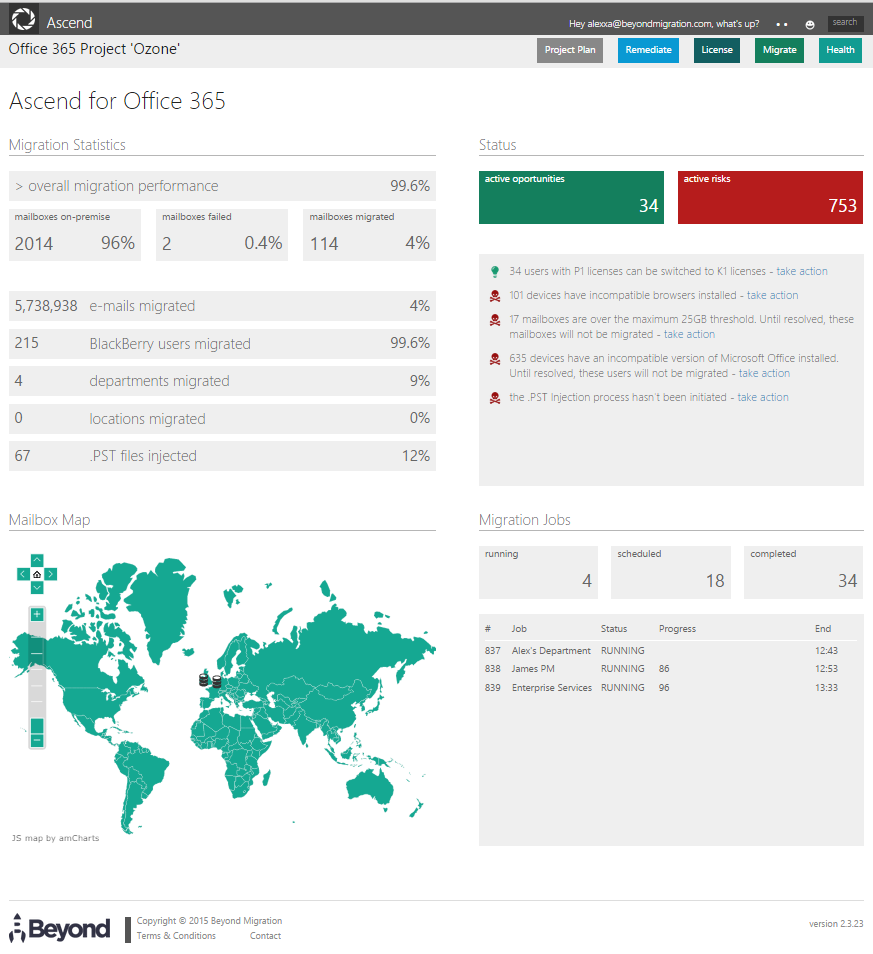 This tool allows you to view raw data and information gathered across your environment to understand what is actively being utilised. This tool provides opportunities for cost savings across your organisation.
Simplify your Migration Process.
Migration Tools are used to simplify your migration experience. Cost saving opporutnites and risks are presented in an easy to manage way. If your organisation is moving offices, planning a Windows Server Migration, Windows Desktop Migration or Office365 Migration find out how these tools can help you.
{{cta('47c99ced-5fcd-40cf-bc80-e0a60045f8b5′)}}